Workout Reviews: Sculpt House, Soul Cycle and Orange Theory
Sculpt House- Alyssa Miller

5/5 Sweat Drops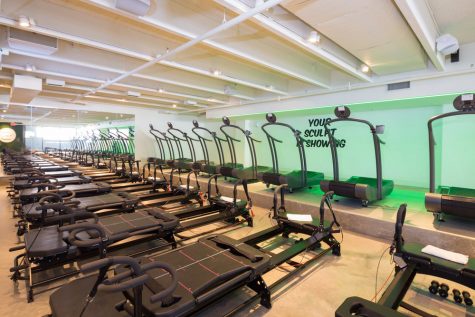 I have taken about five Sculpt House classes, and they have been some of the most intense and effective workouts I have ever done. The class includes around 25 minutes of pilates on their modern reformers, and 25 minutes of running on the specialized wood-way curve treadmills. You have the option of deciding which machine you would like to start the class on. Sculpt house also utilizes chromotherapy in all of their classes, which is the process of restoring balance to the body by applying color. Sculpt house offers an array of classes, which consist of CardioSculpt Up, Down and Core classes. Alternatively, you can work your entire body in a CardioSculpt360 class. I highly recommend taking their Strictly Pilates class if you have no experience in the reformer , so you can get comfortable with the machine. All of the instructors are encouraging, energetic and will help you regardless of how experienced you are.
Soul Cycle- Emma Light

5/5 Sweat Drops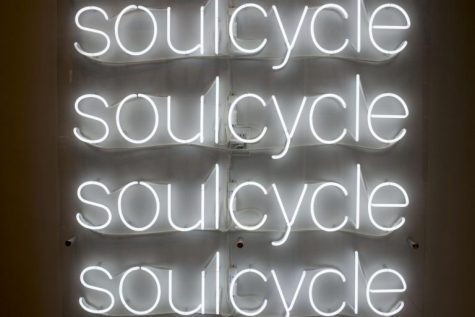 I love listening to music and working out, Soul Cycle combines both of those in 45-minute class. Soul Cycle is a high intensity cardio spin studio where you follow an instructor. They lead the class by yelling out choreography while still pedaling. When I go with friends we like dancing along to the music while getting in a great workout. Soul Cycle is really a full-body workout. Not only do you pedal at different paces and intensities, a portion of the class is spent on arms where the instructor yells out different workouts with weights that are under the bike. Soul Cycle offers several different types of classes including a "soul survivor" which is an hour class compared to the normal 45. They also offer themed classes where they put two artist against each other and the class rides to the music. There was lots of good music and I had a fun time, despite feeling like my legs are going to fall off at any given moment.
Orange Theory- Mila Nguyen

5/5 Sweat Drops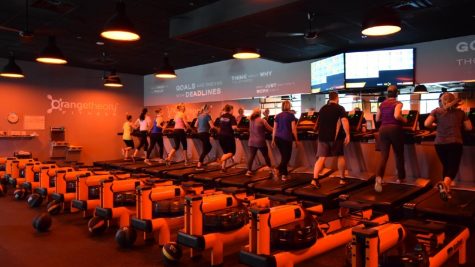 Orange Theory is a very underrated workout place. The workouts consist of half of the session on the treadmill and the other half rowing/weights on the floor. I have done a few classes at Orange Theory and have always left out of breath and sweaty. Each workout is different, and the trainers tell you exactly what to do. On the treadmill you can classify yourself as a runner, jogger, or power walker. They have guidelines on what your base pace should be and what your push pace should be for each category. It is usually a high intensity workout that targets endurance. Orange Theory is the only workout class that I have been to that offers rowing. Rowing is a great workout because it targets a lot of different muscles in your body. I really like the floor workouts because they offer everything for you, and I am the type of person that needs structure in my workouts. My entire family and I love doing Orange Theory workouts together because you get to wear these electric bands that track your heart rate. Based on your heart rate and the zones that you are in you can earn splat points. It is a fun competition between me and my family to see who can earn the most.
Leave a Comment