Recruitment Roadblock
Elite Athletes Struggle to Showcase Talent Due to COVID-19
The COVID-19 pandemic has caused many select sports teams to cancel summer trips, tournaments and showcases, complicating the college search of some elite Greenhill athletes.
Greenhill has many student-athletes who compete on club teams or select teams outside of school. These student-athletes spend countless hours training during the school year and summer in the hope of one day receiving a college offer.
The summer is usually the time when most colleges hold camps, events, and recruitment visits. It is also a time when club teams participate in various tournaments to showcase their talents to college coaches and scouts.
"The summer is a tremendous period for high school athletes to showcase their talents to colleges," said assistant varsity baseball coach Tucker Davidson. "It gives players the unique opportunity to travel and compete."
On April 16, the NCAA ordered its member institutions to stop all official and unofficial visits, contacts and evaluations, but it is still permitting phone calls and text messages to potential student-athletes. For many athletes, this decreases their chances of connecting with coaches and prohibits them from being able to visit campuses and tour university training facilities.
Junior Kate Marano, captain of the girls lacrosse team, suffered a serious knee injury that prevented her from playing in the 2019 school and club seasons. Marano viewed the 2020 Greenhill season and club season as crucial to her recruitment process.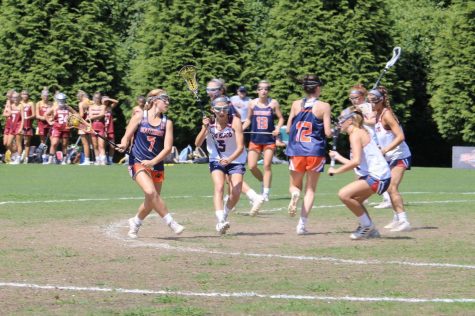 But the Southwest Preparatory Conference (SPC) canceled the spring sports schedule for Greenhill and other member schools, and the club season is now in doubt. Marano said she has not had any of her main summer camps canceled thus far.
"I am frustrated that my recruitment process will be much more challenging, and I will definitely be limited to what I can showcase to colleges," Marano said.
Marano isn't the only Greenhill student-athlete whose college quest has been complicated by the pandemic.
Junior quarterback Gregory Osler competes on a select football team during the spring and summer. He plays for Lionhearted Elite, a team that competes in the seven-on-seven format, which features a non-physical game that enables athletes to showcase their raw skills to college coaches.
Osler was planning on getting national exposure by playing for the Lionhearted Elite in mini-tournaments across the nation. The competition was especially important to Osler because of limited playing time last season.
"I didn't get as many reps as I would've liked last season [with the Greenhill team], so this select team meant a lot to me and my future," Osler said.
The team has already had a trip to Orlando and visits to various colleges canceled, he said. As it stands now, most of the events the Lionhearted Elite were scheduled to play in this summer have been canceled or postponed, Osler said.
"It's tough because there are guys on my team who are already committed, but for players like me who are still awaiting offers, it just weakens our chances even more," Osler said.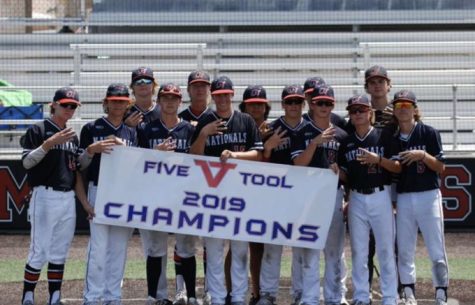 Junior pitcher Carter Shedd was also anticipating a competitive summer. His select team competes in baseball tournaments across Texas every summer. There are usually scouts in attendance at most tournaments over the summer, Shedd said.
Like many of his peers, Shedd isn't thrilled about the possibility of a summer without his sport, but he's trying to keep fit and be ready to compete whenever the national situation allows.
"Just because there are no games or practices does not mean I will take a break," Shedd said. "I will continue to do everything I can from home. I am crossing my fingers that this will all work out."
Leave a Comment