Homecoming Week Day 3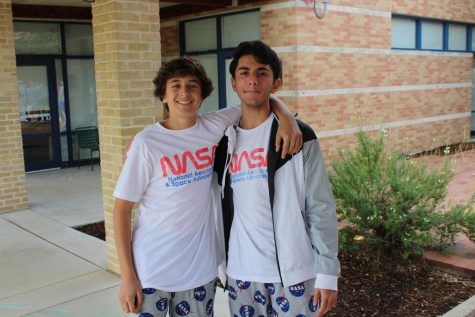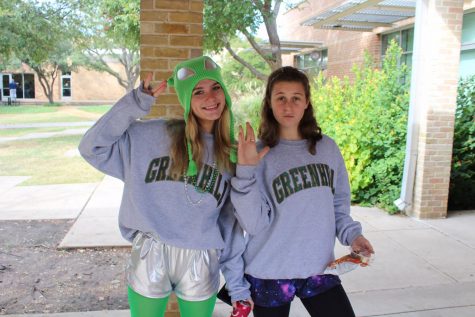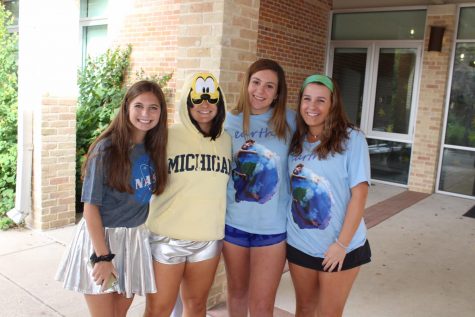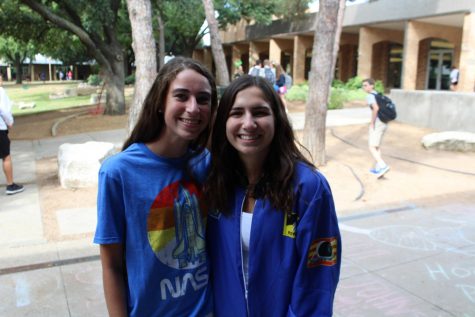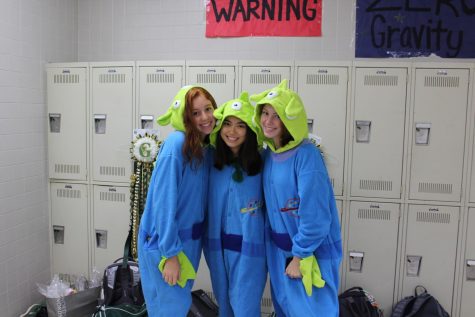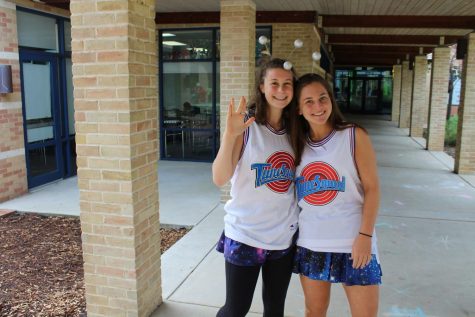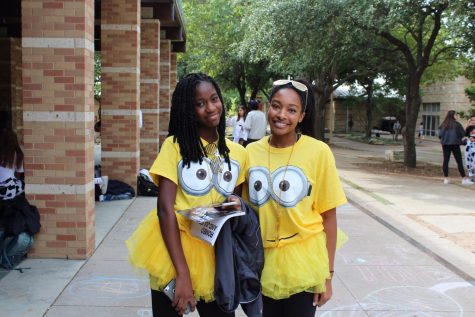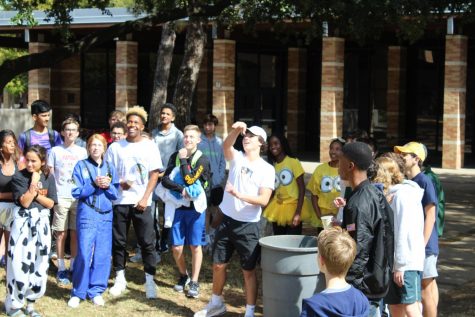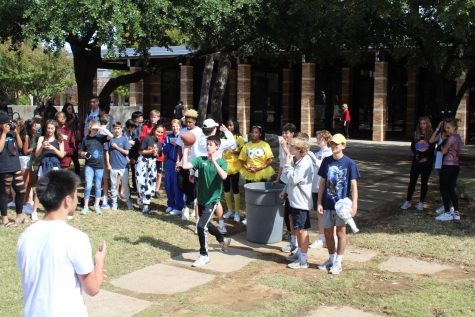 Thursday was day three of Homecoming Week. The dress-up day was anything outer space-themed and the Color War event of the day was Space Jam. Students embodied Greenhill's 2019 Homecoming Week theme by wearing everything from Space Jam jerseys to astronaut costumes.
"Today has been my favorite day of Homecoming week so far," junior Abby Meyers said. "I love all things space so that made dressing up today really easy and fun."
This year Greenhill introduced a new competition: Space Jam (or trashket ball). Four students (two boys and two girls) from each grade stood on either side of the Quad and took turns trying to throw a football into the trash can. In the end, the freshmen came out on top, winning their first Color War event of the week.
"I really liked the new Color War event this year," sophomore Jacob Lieberman said. "It was super fun to watch and cheer on my grade."
Friday will cap the week's events, with students wearing their green-and-gold with a touch of pink. Junior and senior girls will compete in a Powderpuff football game and junior and senior boys will square off in a volleyball game.
Leave a Comment