What to know from January
Tensions between the US and Iran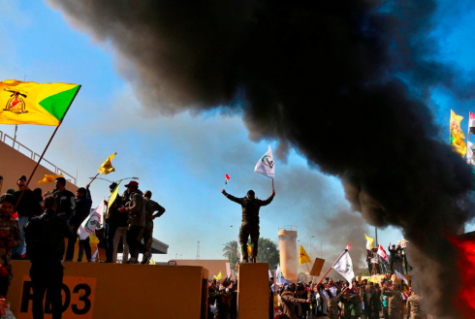 Just before the turn of the decade, on December 31, 2019, Iranian protestors attacked the US Embassy in Iraq. In response to this attack, President Trump ordered a drone strike to kill Iranian General Qasem Soleimani, a commander of Iran's military forces in Iraq, Syria, Lebanon and elsewhere throughout the Middle East. In response, Iran proclaimed its strength and expressed that they would attack military bases and top officials in the US. President Trump replied by saying he is willing to attack Iranian cultural sites which is against the pact the US agreed to at the Geneva Conventions. Iran later attacked a US military base in Iraq and mistakenly shot down a Ukrainian commercial flight, alleging that they believed it was a US plane. All 176 passengers on board were killed. Although both countries have agreed that they don't want to go to war, tensions are still high as Iran backed out of the Iran Nuclear Deal which opens the door for them to continue their nuclear program.
Sports
College Football National Championship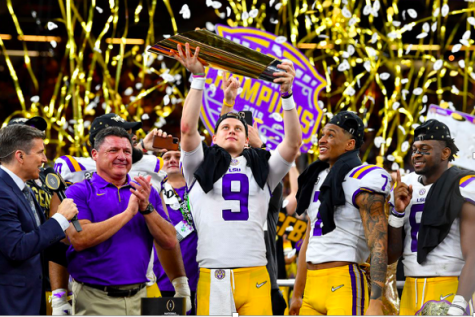 On January 13th, the College Football National Championship game was played between Louisiana State University (LSU) and Clemson University in the Mercedes-Benz Superdome in New Orleans. In the highly anticipated matchup, LSU won 42-25 led by star quarterback and Heisman winner Joe Burrow which capped off their 15-0 season. This was LSU's first national championship since 2007 and many consider their undefeated season one of the best in college football history. Clemson's loss ended their 29-game winning streak and was sophomore quarterback Trevor Lawrence's first loss in college.
The NBA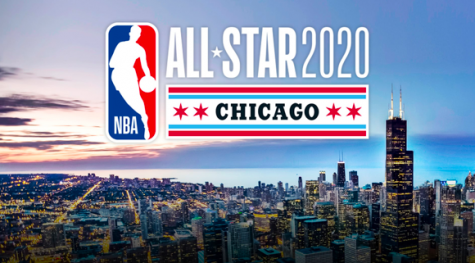 NBA All-Star game voting finished, and the starters have been finalized. For the Western Conference, the starters are James Harden, Luka Doncic, Kawhi Leonard, Lebron James, and Anthony Davis. For the Eastern Conference, the starters are Trae Young, Kemba Walker, Pascal Siakam, Giannis Antetokounmpo, Joel Embiid. The captains are Lebron James and Giannis Antetokounmpo. Luka Doncic will be the youngest starter in the all-star game since Lebron James in 2005.
Kobe Bryant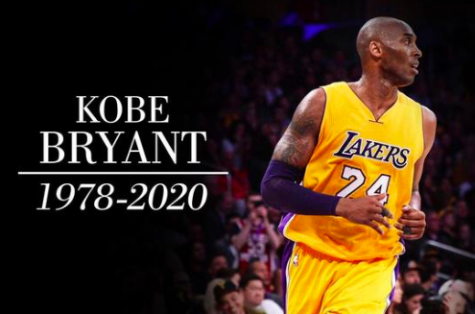 NBA legend Kobe Bryant passed away in a helicopter crash, his 13-year-old daughter also died in the accident. The crash happened on Jan. 26 and killed all 9 passengers on board. The crash came as a shock to the sports world and many people have shown their support for the icon. He was 41.
Australia Fires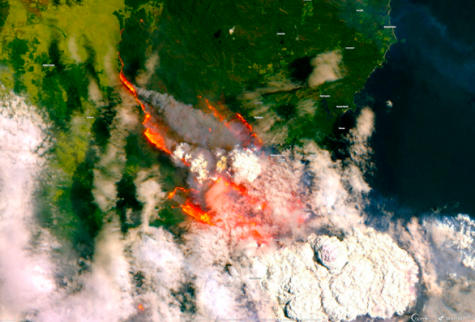 Since late July of 2019, wildfires have been ravaging many parts of Australia which have gained the attention of climate activists around the world. Australia experienced both the hottest and driest December in its history which aided the fires as they've burnt over 17.9 million acres, as of January 13- which is over 2 million acres more than last year's fires in the Amazon Rainforest. Thousands of people have already been evacuated and are being pushed towards the coasts as the fires continue to grow. The impact has reached much further than humans, as the ecosystems of over half a billion animals have been destroyed and millions of the animals have died. Thousands of Australian firefighters have been working to control the fires, and to help, the US sent over 100 firefighters to Australia. To get more help the Australian Prime Minister, Scott Morrison, offered $4,200 to any volunteer firefighter who helps for at least 10 days. Morrison has been under fire recently for not taking enough actions to try and slow down climate change. The huge drought has come to an end with huge storms hitting many parts of Australia which are helping the fight against the fires. However, this has caused new problems with flooding. Normally, this amount of rain wouldn't be a problem, but the fires and drought have caused the soil to become extremely dry making them barely able to soak up any water.
"Megxit"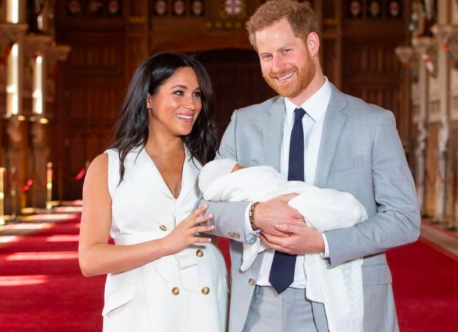 Prince Harry, Duke of Sussex, and Meghan, Duchess of Sussex have announced that they're relieving themselves of their royal duties. This phenomenon has been also referred to as "Megxit." They will be spending half of their time in Canada and half in England. They have also declared themselves financially independent meaning they will no longer be taking money from British taxpayers. They hope to become a part of the working class and Meghan Markle has already signed a voice-over deal with Disney.
Coronavirus Outbreak in China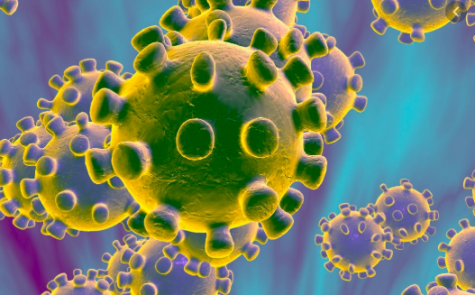 The coronavirus has officially been labeled as a global health emergency by the World Health Organization. The coronavirus has been affecting many people in China for over a week after it broke out from what people believed to be an infected bat at a food market in Wuhan, China. It can be spread easily through the mouth and can be very dangerous because the symptoms don't show immediately. They are very normal symptoms such as fever and cough, but it can eventually cause pneumonia. The coronavirus now has more confirmed cases than the infamous SARS outbreak in 2002. It has forced multiple provinces in a complete quarantine where people must stay in their homes. Many airlines have begun to cancel all flights to and out of China until the situation is resolved. The outbreak is also affecting the global economy because many companies have factories in China that are being closed until the outbreak is over. There have been numerous cases outside of China and the 8th case has been confirmed for the US.
Impeachment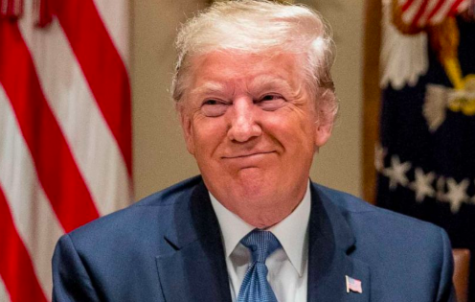 President Trump has become the 3rd President of the United States who has been impeached by the House of Representatives. He now faces removal from office in a trial for the Senate. The trial is investigating the alleged crime that he withheld congressionally approved money for Ukraine so that they'd investigate his political rival, Joe Biden's son, Hunter. Experts think the senate will vote against removal from office because the senate is majority republican. They are going to vote on whether or not witnesses will be allowed to testify. Democrats are pushing for former National Security Adviser John Bolton to testify after coming out claiming that Trump did withhold financial aid for political gain. It appears unlikely that witnesses will be allowed to testify and that Trump will be acquitted.
UK Leaves the EU
On January 31, 2020, nearly four years after the initial European Union (EU) referendum, the United Kingdom (UK) formally left the EU. However, there is still much work do be done between the UK and the EU to negotiate trade agreements and their future relationship. There will be an 11-month transition period where the UK will continue to follow the EU's rules, while also negotiating agreements after their exit. The agreements that still need to be negotiated are law enforcement, data sharing, security, standards, trade, electricity supplies, and much more.