What to Know From February
Sports
Superbowl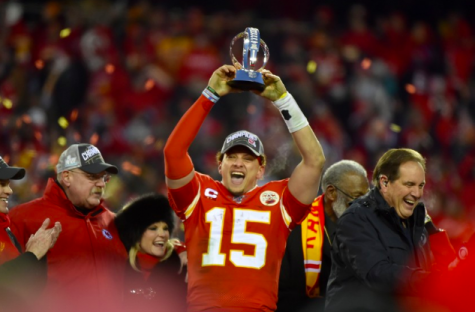 The Kansas City Chiefs won Super Bowl LIV, beating the San Francisco 49ers 31-20 in the highly anticipated matchup. The game was at Hard Rock Stadium in Miami, Florida. This year was the most gambled on Super Bowl in history with 26 million people betting approximately $6.8 billion. The Super Bowl MVP was awarded to Chiefs' quarterback Patrick Mahomes making him the youngest player in NFL history to win league MVP and Super Bowl MVP.
New Professional Football League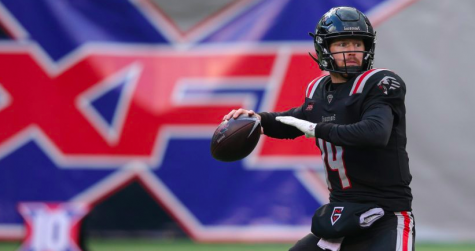 The newest professional football league, the XFL, kicked off on February 8. It had strong early reviews and ratings as the four games had higher ratings than the average NBA game this season. Last year a different league was formed to compete with the National Football League (NFL), the Alliance of American Football (AAF). Both leagues put a large emphasis on gambling to obtain viewers and although the XFL only had slightly better ratings than the AAF, it generated 20 times the betting handle of the AAF.
NBA Updates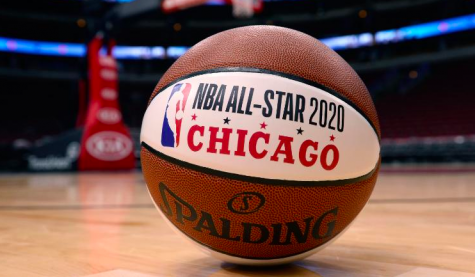 NBA All-Star Weekend finished with a great game between Team Lebron and Team Giannis. It ended with an intense fourth quarter, with great defense, fouls, and a coach's challenge which is unusual for an all-star game. Team Lebron pulled out the win 157-155 with game-winning free-throws hit by Anthony Davis.
Presidential Race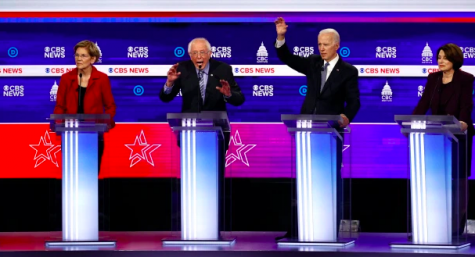 The Iowa caucus, which is the first of the year, had many problems as the app used to record the results crashed before the results were submitted so people were left waiting almost a day for the results. The Iowa caucus is usually an accurate predictor for the rest of the country. The finals results had Mayor Pete Buttigieg winning in a close race against Senator Bernie Sanders. Next up was the New Hampshire primary where once again Bernie Sanders narrowly won the popular vote, but he tied Pete Buttigieg in delegates winning nine.  In the Nevada caucus, Bernie Sanders won by a landslide, winning 24 of the 36 delegates. These results solidify Bernie Sanders as the Democratic frontrunner going into Super Tuesday, March third, where 16 states hold primaries. In the South Carolina primary, Joe Biden made true on his guarantee of winning which he did by a huge margin. He finished with 39 delegates while second place, Bernie Sanders, had 15. This gives Biden lots of momentum as he heads into Super Tuesday. This shows that he has strong support from the African American community which will be essential for winning the Democratic nomination. After the South Carolina primary, philanthropist Tom Steyer dropped out of the presidential race.
Impeachment Trials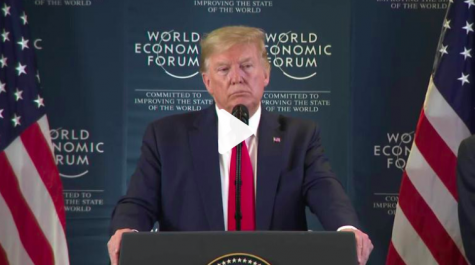 President Donald Trump was acquitted on both articles of impeachment that he was tried for. Before being acquitted there was a vote in the Senate on whether or not people would be allowed to testify at the trials, they voted against witness' testifying. Senator of Utah Mitt Romney voted for Trump to be impeached making him the only Republican to vote for Trump's impeachment and being the first senator to vote against their own party in an impeachment trial.
Coronavirus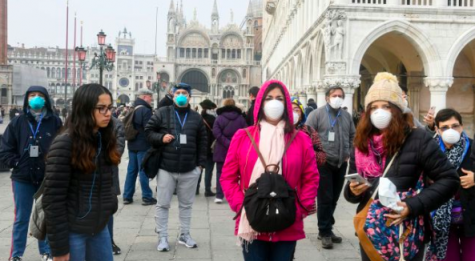 The coronavirus has been spreading rapidly with reported cases in 48 countries. Scientists believe it is on the brink of becoming a pandemic. There are many people who have been confirmed with the virus without contact which is leaving doctors flustered on how to trace the virus. Many countries have begun to cancel events with large groups of people such as sporting events. Organizers of the 2020 Summer Olympics in Tokyo are considering canceling the games if the virus continues to spread. So far there have been over 72,000 confirmed cases and 2,462 associated deaths.
Kobe Ceremony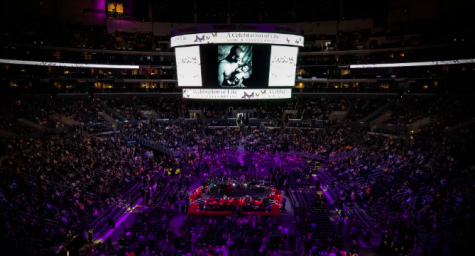 A public memorial to honor Kobe and Gianna Bryant, who died in a helicopter crash along with 7 others, was held in Staples Center. The memorial was on February 24, to honor Gianna's basketball number two, and Kobe's number 24. There were many notable speakers at the ceremony including Hall of Fame Basketball legends Michael Jordan and Shaquille O'Neal. There were also performances by Alicia Keys, Beyonce, and Christina Aguilera. Kobe's wife Vanessa Bryant also made an extremely powerful speech to honor her husband and daughter. They will be missed.