"Victorious" is Back!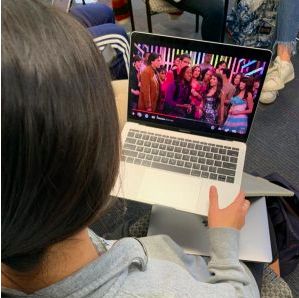 Alyssa Miller, Assistant Arts and Entertainment Editor
November 14, 2019
Netflix has added 13 Nickelodeon titles to its online platform, including the beloved show "Victorious."
"Victorious" is a four-season comedy series that follows aspiring singer Tori Vega and her friends through their everyday lives while attending the unconventional Hollywood Arts High School.
"I am so excited 'Victorious' was added to Netflix," senior Morgan Hurst said. "It is very nostalgic to watch it because it was definitely my favorite show from my childhood. Every song is amazing, and it's so fun to sing along to them with my friends."
The episode titled "iParty with Victorious" is one of the series' most popular episodes, because it is a crossover between "Victorious" and the hugely successful series "iCarly."  The crossover's theme song mash-up, "Leave It All to Shine," premiered on Nickelodeon on May 22, 2011, and was watched by 7.3 million viewers.
Junior Madison Nguyen is another Greenhill student excited by the reappearance of "Victorious" on Netflix.
"I was a huge fan of the show when it was on Nickelodeon," Nguyen said, "but now that it is on Netflix I can watch it whenever I want."