The Weekly Buzz: The Greenhill Charity Fashion Show
The Greenhill Charity Fashion Show, a long running and beloved tradition will be happening as scheduled on April 11 while adhering to COVID-19 protocols. The show is completely student-organized and this year, Seniors Sydney Horowitz and Abby Meyers and Juniors Claudia Hurst and Ellie Feldman are the co-chairs.
Stores from all around Dallas donate clothing to the fashion show so that student models can showcase their outfits. Student volunteers will also be working diligently behind the scenes to make sure everything runs smoothly with music, checking in guests and hair and makeup. There is also a raffle with all sorts of gift cards and experiences that anyone can enter to win.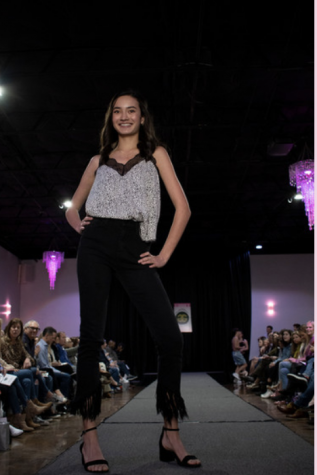 All of the proceeds from the fashion show will benefit the Grant Halliburton Foundation. This foundation was established in memory of Grant Halliburton, a teenager who committed suicide at age 19 after a long battle with depression and bipolar disorder. The foundation works to spread mental health awareness and educate families and young people on the signs of mental illness.
This year will be the tenth anniversary of the fashion show, and so far the turnout of ticket and raffle sales have been outstanding. Currently, the fashion show has raised a little over $17000!
"We had a lot of uncertainty going into planning the fashion show this year due to Covid-19," said Abby Meyers. "But, we decided to move the event to April, limit the amount of people, live stream the event and carry on the annual show safely."
There is still time to purchase a ticket or look at all of the amazing opportunities that the raffle has to offer!