Students Intern at UT Southwestern STARS Program
Victor Le, Science and Technology Editor
September 30, 2019
Over the summer, a select group of rising Greenhill seniors dipped their toes in real-world science.
Through the Science Teachers Access to Resources at Southwestern (STARS) program, seniors Varun Gande, Emily Caplan and Jordan Thompson spent their summer working in a UT Southwestern lab. They were matched up with mentors and given a project collecting data.
The projects they worked on included researching lung cancer, pediatric neurology and ocular degeneration.
The work student's performed during their time in the STARS program deepened their knowledge in their respective fields. They decreased the amount of time and work required to complete procedures and allowed results to be analyzed much sooner than usual, the students said.
Skills acquired included learning how to use research equipment, discussing findings and data and creating a poster presenting achievements in the lab.
"PCR (Polymerase Chain Reaction) was the first procedure I was exposed to," Gande said. "I did a lot of that with gel electrophoresis. After that I was exposed to flow cytometry. I also did a bit of cell culture."
Greenhill plays a pivotal role in providing students in the STARS program resources for a productive and educational time in the lab.
"Greenhill provided my stipend," Gande said. "for STARS you can be school funded or non-school funded. Greenhill also paid for Emily and Jordan's stipend."
In addition, Greenhill's biology program allows students to seamlessly transition from the classroom to a real-life research environment.
Caplan attributes her comprehension of the lab environment to the AP Biology class she took her junior year.
"If I had not taken AP Biology, I would have been lost, but AP Biology taught me so well," Caplan said. "There was so much I had to learn [in the STARS lab], but I had such a strong foundation of the individual parts that putting them all together made sense."
The STARS lab is a gathering place for professional academics, a diverse group of people who have dedicated their lives to education, Caplan said. STARS students can learn from the experiences of the professional lab staff and apply those lessons to future decisions.
"I think every single lab is very different, but in my lab, we were very close," Caplan said. "I got to know the people in the lab very well. I couldn't have gotten luckier with my mentor. We connected so well."
The Greenhill students returned from their time in the lab as emissaries of the STARS program and the lab research environment. They are expected to share what they learned with the rest of the school.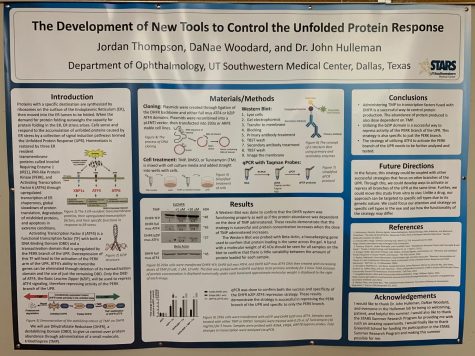 "The expectation after is that they produce a poster, which you can see on the walls in the hallway of the Science building," Upper School Science Chair Treavor Kendall said. "They provide a presentation to the Greenhill community where they talk about the research they've done."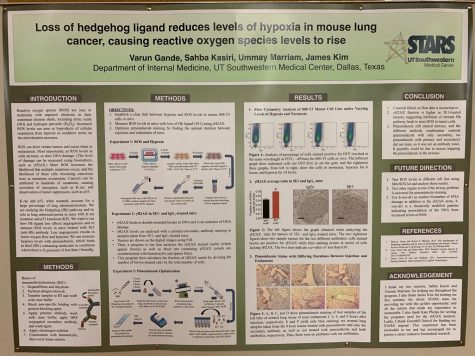 STARS is not the only opportunity for Greenhill students to gain research experience.
"There are less formal arrangements that we have with institutions like Southern Methodist University," Kendall said. "We have folks go into the SMU Physics Department and collaborate for research over the summer. There are things with UT Dallas, there is NanoExplorers, and there are NASA programs that Greenhill students have participated with."