Senior Profile: Pranav Mukund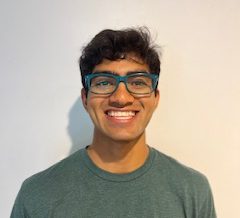 Senior Pranav Mukund recently interned for the Science Teacher Access to Research at Southwestern (STARS) program, which lasted from June 1 to August 1.
The STARS program is a summer research program hosted by UT Southwestern Medical Center. The program lasts eight weeks, during which each student interns with a lab at UT Southwestern and is granted a stipend for their work.
"I was paired with the Alluri Lab, which focuses on developing ways to treat breast cancer," Mukund said. "Thus, I conducted breast cancer research during my time there."
Mukund has also found a liking for other topics during his time in the program and has gained new skills.
"I've developed a passion for biology and a vision for my future career goals as a result of this program," Mukund said. "I've also become a better scientist because my experiences involved a lot of reading, learning, and trial-and-error."
The work that Mukund achieved through the program will extend through his Senior Capstone project this summer, which will allow him to dedicate a block of his schedule to continue his research at UT Southwestern.
"I will be delivering a final presentation at the end of this school year with the results of my research through the Capstone program," Mukund said.
Mukund was inspired to join the STARS program by other older students who have previously attended the program.
"For three years, I had watched them give their STARS presentations in Rose Hall about their research, and I was excited and fortunate to be able to experience that for myself this past summer," Mukund said.