Senior Kate Marano Commits to Play Division I Lacrosse Amid Covid-19 Pandemic
Senior and Drexel University women's lacrosse commit Kate Marano knew she wanted to play Division I lacrosse since she was a sixth grader, watching her dad coach other kids to play at the collegiate level.
Marano walked on to a club team in the fifth grade and has yet to stop playing. Marano now plays for the Grit Lacrosse Club and was a captain of the Greenhill varsity girls lacrosse team last spring.
"I watched my dad helps kids get committed and then go on to play in college. Because of that I knew from pretty young that is what I wanted to do," said Marano.
The National Collegiate Athletic Association (NCAA) has a rule in place for both the women's and men's lacrosse programs that does not allow for NCAA coaches to contact players about recruitment before Sept. 1 of their junior year. Because of this rule, players compete in tournaments, showcases and camps during the summer before junior year to impress college coaches, despite not being able to communicate or receive offers from NCAA coaches.
However, Marano did not have that luxury after facing an anterior cruciate ligament (ACL) tear in a soccer game her sophomore year.
"I was out the whole summer leading up to my junior year which is the most important part of my recruiting process," said Marano. "I would have been at camps that summer to let coaches know who I was so come Sept. 1 something could come from that."
Once fully recovered from her injury Marano spent the fall and winter of her junior year at various tournaments and camps trying to put herself out there, despite being behind in the process.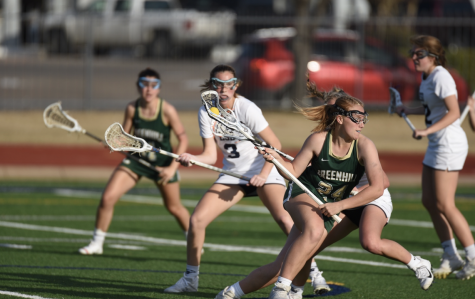 "Coming back from the injury I did not play like myself because my confidence was so low," said Marano. "I still was not playing my best until the spring, so going into this summer would have been great, but then Covid-19 hit and everything was getting canceled."
Due to the pandemic, Marano started to rely heavily on film of her playing and email communication with coaches.
Marano verbally committed to play Division I lacrosse at Drexel University in August, after talking to the head coach over Zoom and email. The coach has never seen Marano play in person and has only been able to talk to her about the school and lacrosse program over phone calls. Marano was able to visit Drexel's campus in June, but was not allowed to meet with any coaches at the school because of the NCAA recruiting freeze.
After the pandemic hit, in an attempt to even the playing field for class of 2022 athletes, the NCAA put in place a recruiting freeze from late March to Aug. 1. The freeze did not allow players and NCAA coaches to meet in person or have NCAA coaches to present offers to athletes.
"It is pretty rare that people get recruited without ever playing in person for the coach," said Marano. " Even with all the setbacks I am really happy how everything worked out."