Q&A: AP Art Student, Jordan Thompson
Senior Jordan Thompson is in AP art and answered some questions for The Evergreen Online.
Q: What's a typical day like in AP art?
We have AP Art class every day. I usually come into class and set up my workspace, whether that be getting out of my pencils or mixing my paint colors. I just start working until the end of class.
Q: What are you working on right now?
Right now I am working on a drawing piece of some bees using Prisma colored pencils.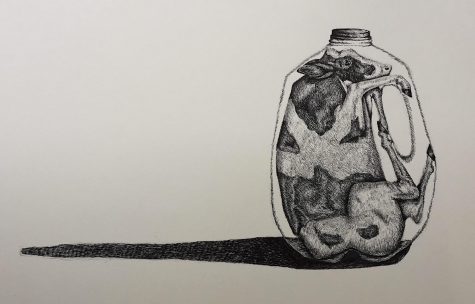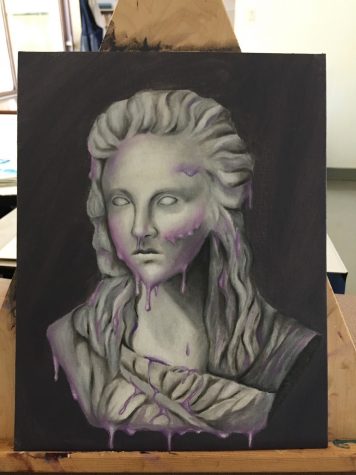 Q: What made you take the class?
I took this class because I love art. I have wanted to take it since freshman year and I wanted the opportunity to build a portfolio during my senior year. I mostly just wanted an opportunity to practice my skills and be creative.
Q: Do you plan on continuing art classes in college?
I would love to continue taking art classes through college. It has always been one of my passions and I don't want to stop after high school.
Q: What is your workload like? Do you have daily assignments or projects?
We submit a 15 piece portfolio as our AP exam at the end of the school year so we pretty much just work on our pieces every day, whether that be sketching ideas, gathering reference sources, experimenting with surface and media, or actually creating the final piece.
Q: What's your favorite type of art?
Personally, I love oil paint. It is my favorite medium to work with at the moment and I love the look of completed oil paintings.