Profile: Will Turbyne, Technical Theater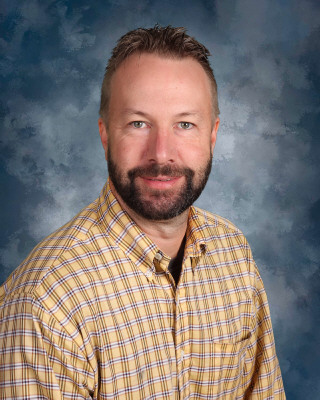 As a new technical theater teacher at Greenhill, Will Turbyne hopes to give students a taste of his own school experience.
Growing up in New Hampshire, Turbyne attended The Derryfield School in Manchester, New Hampshire. It was an incredible experience for him and made him into the person he is today, he said.
When Turbyne was looking for a new challenge, he reached out to Greenhill, which he knew about through a friend in the Fine Arts Department.
"As I investigated more about Greenhill, it had so many similarities to the place I went to school," said Turbyne.
He began the hiring process during the pandemic. He says he visited the campus during the shutdown, but still picked up "great energy from the space." He says he "could sense how good the people were" during the interview process.
Outside of school Turbyne enjoys golf, working on his house, gardening with his wife, cooking and woodworking.
Turbyne says students can draw a range of valuable lessons from tech theater, from collaboration in a shared vision to woodworking.  His goal is to create a program where students can work together in tech theater tasks and have a good time doing it, he said.