Profile: Lillian Ramos, MS Spanish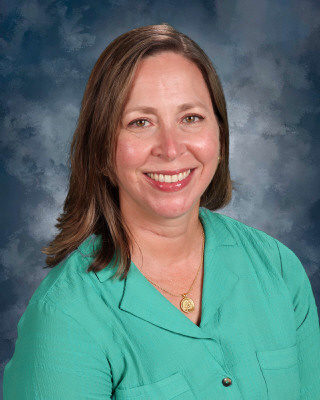 Lillian Ramos always knew she wanted to be a teacher.
As a young girl growing up in Puerto Rico, she often taught her dolls various classes, which developed her love of sharing the world with students.
"Since I was very young, I brought all my stuffed animals together and pretended to teach them a class," Ramos said. "My mom always told me that I spoke to them for hours and that I was very happy doing that."
That early beginning has led Ramos to the Middle School, where she is in her first-year teaching Spanish.
After those early days teaching her dolls, Ramos studied education in college at Puerto Rico's Inter-American University of Puerto Rico and eventually earned a master's in teaching English and French as a second or foreign language.
After college, she taught for 13 years at Colegio Puertorriqueño de Niñas, a prestigious girls' school outside of San Juan, Puerto Rico's capital. She then taught at Chase Elementary School in Connecticut, and later moved to Plano ISD to work as a Spanish teacher and substitute teacher.
After she had her two children, Ramos took a break from teaching. As her children grew older, Ramos says she wanted to return to the classroom.
Ramos says she missed the thrill of seeing her students transform over the years.
"I enjoy working in a school as it gives me the opportunity to see firsthand how students evolve in real time," said Ramos.
She began to look for a school with a strong, connected community of students and teachers, which she appreciated at Colegio Puertorriqueño de Niñas.  From the start of her interview process, she felt Greenhill could provide a similar environment, Ramos said.
"While I was going through the interview process at Greenhill, I quickly noticed the camaraderie among the teachers and staff," said Ramos. "I am so happy at Greenhill, and I feel there many people that support me."
Ramos says she enjoys teaching Middle School Spanish and serving as a seventh-grade adviser.
"I am having a great time teaching seventh grade," Ramos said.
Ramos describes Middle School as a crucial period in a student's development, and that makes teaching at that level even more fulfilling, she says.
"I like teaching at the Middle School level as students are in a discovering stage, as they are transitioning to become young adults," Ramos said.
Ramos is currently completing a master's degree in Spanish language and culture at Universidad de Salamanca in Spain.
Ramos says she embraces every aspect of education, both as a teacher and a student.
"I can't wait to be at the University of Salamanca next summer and immerse in the Spanish culture," she said.