Orchestra Performs First Concert of the Year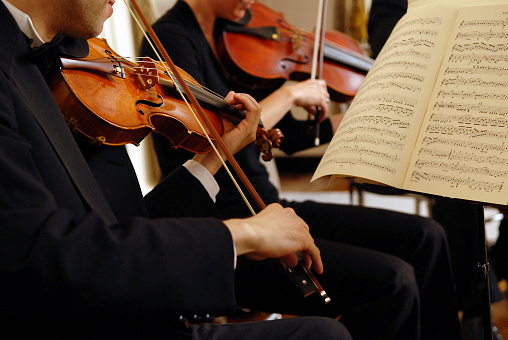 Orchestra will perform their first concert of the year Monday, May 2 from 6:30 to 8:30.
Led by Middle and Upper School Orchestra and Strings Teacher Nick Paraskevas, Orchestra has had complications and has not been able to set a date for a concert until now.
"We've been preparing for a while for this orchestra concert because we haven't been able to have one all year," said freshman Varun Mukund.
They will be playing two movements from Pyotr Ilyich Tchaikovsky and two from Arcangelo Corelli.
Greenhill Orchestra is led by three positions consisting of the Concert Master, the Principal Second and Principal Cello.
Senior Pranav Mukund is Concert Master, Varun Mukund is Principal Second and senior Christopher Dycus is Principal Cello.
"Next year, we will have so many more concerts and recitals, and we are ready to prepare for those," said Varun Mukund.