October Current Events Roundup
Supreme Court
On October 26th, the Senate voted to confirm Judge Amy Coney Barrett for the Supreme Court. The vote was 52-48, all 47 Democrats voted against the confirmation along with Republican Senator Susan Collins of Maine. She believed the nomination was too close to the election which was the argument of many Democrats.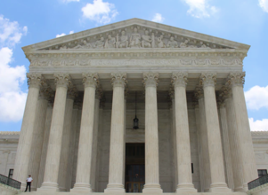 Presidential Election
On October first, President Donald Trump announced that he and the First Lady tested positive for COVID-19. A few days after testing positive he was transferred to the Walter Reed Medical Center and he was given very expensive treatment that isn't available to the average American.
Questions still remain regarding the timeline of Trump's COVID-19 diagnosis. Many believe he tested positive a few days before the presidential debate but continued to hold rallies and meetings. Reports have come out that President Trump refused a COVID-19 test before the first presidential debate on September 29th. He has now tested negative and is back on the campaign trail.
On October seventh, Vice President Mike Pence and Senator Kamala Harris participated in the only 2020 Vice Presidential Debate. Senator Harris raised lots of questions regarding Pence's response to the COVID-19 pandemic. Vice President Pence continued to push Harris on her past politics which differ from her running mate, former Vice President Joe Biden.
On October 22nd President Trump and former Vice President Biden debated in what was the last opportunity for voters to see the two go head-to-head. The debaters' microphones were muted while they were not supposed to speak, which allowed that debate to be more civilized than the first one.
Both candidates are now in the final stretches of their campaigns and are speaking to voters in many swing states.
Mike Pence's Chief of Staff and two other advisers tested positive for COVID-19. Pence tested negative and continues to campaign.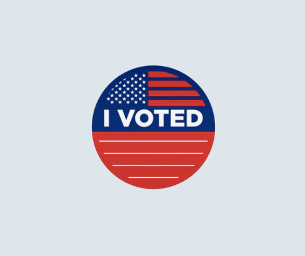 Sports
The NFL season is well underway and has experienced a few problems related to COVID-19. Some games have been pushed back and others have been rescheduled. Due to these circumstances, the NFL is considering adding an additional week after Week 17 for rescheduled games to be played, according to Michael Silver reporting for NFL.com. Following Week seven, the only remaining undefeated team is the Pittsburgh Steelers led by 38-year-old quarterback Ben Roethlisberger.
The New York Jets are the only winless team remaining, this has led to speculation that Head Coach Adam Gase could be fired soon, according to CBS writer Patrik Walker.
On October 11th, Dallas Cowboys quarterback Dak Prescott suffered a gruesome, compound fracture and dislocation of his ankle which required emergency surgery. Early reports suggest he should be healthy by the start of next season.
The Los Angeles Dodgers are the 2020 World Series Champions after defeating the Tampa Bay Rays 4-2 in a best of seven series. This is the Dodger's seventh World Series Titles and their first since 1988. This is the second major sports title a team from Los Angeles has won since the tragic death of former Los Angeles Lakers star Kobe Bryant. The first was by the Los Angeles Lakers winning the NBA Championship in September. Dodgers shortstop Corey Seager was awarded the Willie Mays World Series MVP trophy after recording a .400 batting average, 2 home runs, 5 runs batted in, and 7 runs scored.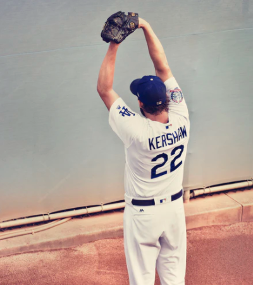 Pope Francis' Historic Comments
Pope Francis voiced his support for same-sex marriage in a documentary premiered on October 21st. In the documentary, Francis says, "What we have to create is a civil union law. That way they (same-sex marriages) are legally covered," This was received very positively by many members of the LGBTQ+ community, according to Jason Horowitz writing for the New York Times. These comments defy what many Catholics consider the "traditional marriage" between opposite sexes. This statement sparked criticism from members of the church who believed he contradicted what the church had been teaching for years.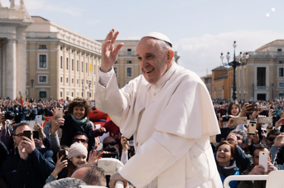 US COVID-19 Updates
US COVID-19 cases continue to climb as we head into the winter. Since COVID-19 cases started to climb in March, doctors have been urging people who are going to gather to remain outside. According to Joe Pinsker who writes for the Atlantic, doctors fear the cold weather will make people less likely to gather outside and could lead to many more indoor gatherings. Experts say that the most effective way to have an indoor gathering is to social distance, wear a mask, disinfect frequently touched surfaces, meet in a room with an air filtration system, and stay clear of crowded rooms.  As of October 29th, The US has reported 9,142,798 COVID-19 cases and 233,405 deaths.