Remembering MLK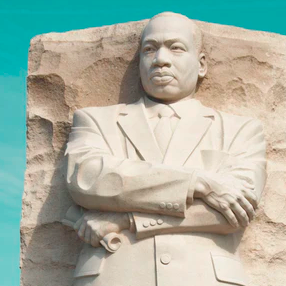 Every year, civil rights leader Martin Luther King Jr. is commemorated on the third Monday in January. This year, MLK Day was on Jan 18.
"What Martin Luther King Jr. Day, in my own history, has been about is this notion of being together, which in some ways is about a connection to Dr. King's idea and his vision," Director of Equity and Inclusion Marcus Ingram said.
King was born in Atlanta, Georgia on Jan. 15, 1929. King advocated for nonviolent activism and was instrumental in the passing of many anti-segregation laws, expanding voting rights, and much more.
Some of King's most notable events include his leading of the Selma March in Alabama in 1965 and his "I have a dream" speech at the March on Washington in 1963. King was assassinated on April 4, 1968 in Memphis, Tennessee. His legacy continues as one of the most influential civil rights and economic rights activists in American history.