Greenhill Today: 12/11/20
Tej Dhingra, Director, Greenhill Today
December 11, 2020
Greenhill Today is The Evergreen Online's official newscast that comes out every other Friday. The show recaps the week's highlights with additional segments with Director and Co-host Tej Dhingra and Co-host Lane Herbert.
In this episode, we speak to Junior Kaden Nathani on his recent success in the TPSMEA/ATSSB Honor Band. He talks about his passion for the saxophone, what lessons he's learned from playing it and what he enjoys most about it. In addition, we talk to the director of the fall play as well as a cast member on their unique original piece that was written and researched by the students.
Directed by: Tej Dhingra
Edited by: Jack Moses
About the Writer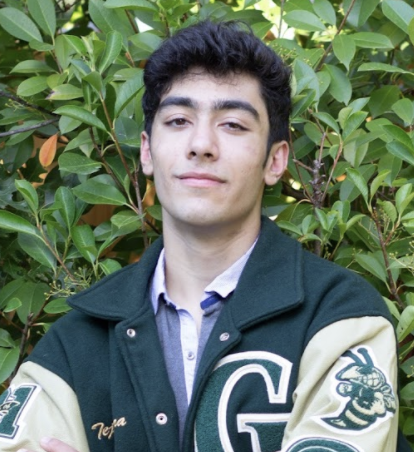 Tej Dhingra, Director, Greenhill Today
I am a senior and the Director and Co-host of our bimonthly online broadcast show, Greenhill Today. at Greenhill School. I have been attending Greenhill...