Greenhill Theater Performs The Little Mermaid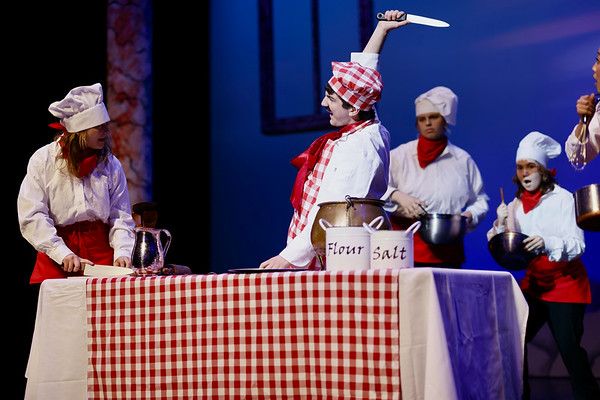 From opening curtain to final bows, Greenhill's production of The Little Mermaid drew in large crowds and captivated the attention of their audiences.
Sophomore Sanjna Kalisetty, the crew's Ariel, blew the audience away with her voice as she sang songs such as "Under the Sea" and "Part of Your World" on opening night.
The audience also got to experience the talent of other Greenhill students, including junior Teddy Robertson's rendition of Prince Eric and sophomore Quinn Graves's comedic talents as Scuttle.
All stories need a villain, and Ursula, played by senior Ilanna Feldman, was also a highlight of the show. She swam in with her attentive eels, Flotsam and Jetsam, played by sophomore Zoya Iyer and freshman Evelyn Berg.
Ursula took to the stage and astonished the audience with her strong vocals and radiant costume as she received Ariel's voice in exchange for human legs while singing the song, "Poor Unfortunate Souls."
"My favorite part was Ursula's layer; it was glow in the dark. So were the costumes and the makeup, it was just all so well thought out," said sophomore Morgan Ofenloch after watching the show.
Many aspects went into bringing this play to life. Backstage, there were costume designers, stage directors, and technicians who all put in hard work and time to make the vision of this show come to life.
Despite a last-minute cast change, when the character playing Sebastion went down with COVID-19, the Greenhill Theatre department pushed through and put on 4 shows for their families and friends.
While the show could not have gone on without the cooperation and dedication the cast put in, Drama and Theater teacher Valerie Hauss-Smith guided the students through the acting process, ensured the musical reached its full potential, and most importantly, made sure the kids were having fun.