Graduation Tea and Dress Preview
This Sunday, senior girls will be gathering in the Marshall Performing Arts Center to look at previews of their graduation dresses and enjoy some tea with a parent.
At Greenhill, graduation is a ceremony that kids of all ages look up to. The bittersweetness of leaving your second home and starting anew is frightening, but the events Greenhill hosts leading up to graduation make it all the better.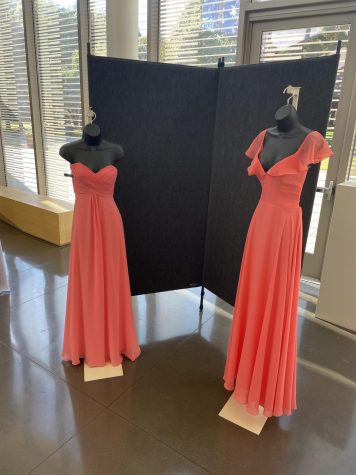 This is an event for any student that will be wearing a dress at graduation. It will be held in the MPAC from 2-4 p.m. on Nov. 14. All seniors are required to dress nicely and to bring a parent.
"The event is always a lot of fun and I enjoy seeing the reuniting of families that may not have seen each other since the Lower and Middle school," said Assistant Head of Upper School, Rebecca Shuman.
The Greenhill community would greatly appreciate it if any families would donate purses when coming to enjoy this fun event.
"We will be hosting a purse drive for the Women's Holiday Tea at the Stewpot," senior Ellie Feldman said. "The Stewpot offers a safe haven for homeless and at-risk individuals of Dallas."
While enjoying the great experience that this tradition brings, students will be giving to a cause that is dear to the Greenhill and Dallas community.