Football Game Cancellation
The Greenhill Varsity Football Team had their home opener against the Episcopal School of Dallas canceled because of the same reason that plagued the team last year, COVID-19.  
Two weeks ago, the team scrimmaged the June Shelton School, which had a player that tested positive for the coronavirus. Greenhill had to postpone their first game on Aug. 27, due to the large amount of close contacts on the team. Players are turning their attention to their game on Sep. 3 versus St. Johns School.
This situation should feel familiar to returning players as they were forced to quarantine twice during the season, although they never had to cancel a game last year. 
"It's unfortunate that we had to cancel our game against Shelton because we had to deal with COVID a lot last year," sophomore Brandon Polk said.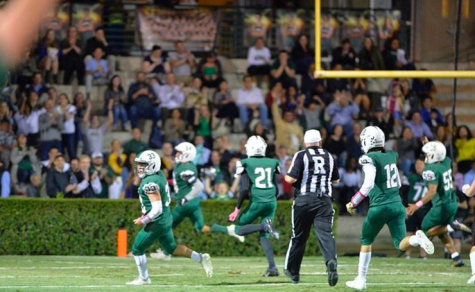 Photo courtesy of Bennett Broaddus