Field Hockey Tournament in St. Louis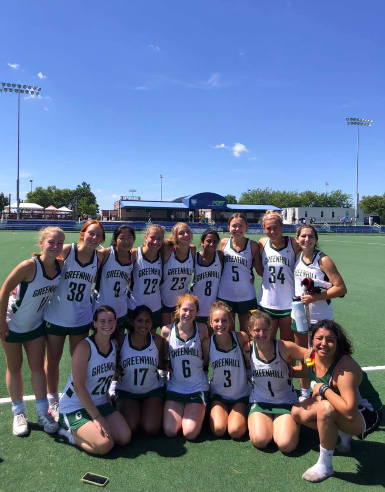 The Greenhill girls varsity field hockey varsity team flew out to St. Louis, Missouri for a tournament on Sept. 3.
The team makes the trip to play against some of the best teams in the country. The girls are playing five games. Four of those five they face were ranked in the top 20 in the country in field hockey preseason polls.
Due to COVID-19, this is the second time the team has made the trip to Missouri. The tournament is one of the few tournaments in the country that is a sign-up style, so any team in the country can attend. There are two levels, intermediate (mostly junior varsity level teams) and advanced (mostly varsity level teams).
Senior Megan Zlotky is excited for her first trip to St. Louis. "We just have a really great team dynamic this year so I really think, regardless of how good the other teams are, we can just pull through because we're family."
Girls Varsity Field Hockey Head Coach Brittany Griggs is looking forward to the team bonding opportunities on the trip. "I am excited for our team bonding… this is two nights of flying and all of our meals are together…It's really just our team and the coaches and I'm most excited for how much fun the girls are going to have."