Displaced Dallas Students Begin Returning to Their Home Schools
Greenhill Students and Faculty Assist in Ongoing Tornado Relief Efforts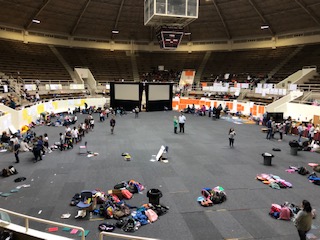 "I'm happy to report that [students from] Cigarroa Elementary and Burnet Elementary are back at their schools today!" Angela Woodson, Greenhill director of service learning and community service, said in a Thursday morning email. "Pershing Elementary is the only school remaining at Loos."
About 1,700 Dallas students displaced by last weekend's tornadoes on Wednesday began attending temporary classes at Loos Field House, near the Greenhill campus.
Several tornadoes hit the Dallas area just after 9 p.m. Sunday, leaving a path of destruction through Dallas, Richardson and other suburbs. At least six people were reportedly hospitalized, but there were no deaths.
"Thank you to everyone around the country who has reached out," Dallas Mayor Eric Johnson, a 1994 Greenhill alumnus, tweeted on Wednesday. "We will let you know as things progress about the types of assistance we might need."
The Dallas Independent School District (DISD) is soliciting donations of time, money and material resources to help students and faculty recover from the tornadoes.
Earlier Wednesday, Johnson tweeted that "fewer than 11,000 customers in Dallas and surrounding cities are now without power. Oncor expects to fully restore power by tonight to the remaining homes and businesses capable of receiving it."
Initial reports described a single tornado that touched down in Dallas. By Tuesday, authorities said that nine tornadoes hit the Dallas area.
Although the Greenhill campus was largely unscathed, St. Mark's School of Texas sustained extensive damage. The school's stand-alone gym collapsed after apparently sustaining a direct hit by the tornado. As of Wednesday, St. Mark's students still had not returned to classes. St. Mark's was scheduled to host its homecoming football game against Greenhill on Friday, but discussions were underway for the game to be played at Greenhill. St. Mark's will play its previously scheduled volleyball games on the Greenhill campus on Friday.
Greenhill students and faculty have pitched in to assist tornado relief efforts. On Tuesday, students and faculty spent several hours preparing Loos Field House for the arrival of the displaced Dallas students. Students and faculty made welcome signs and notes, donated supplies and performed other tasks to help ready the field house for the Dallas students.
Loos Field House administrators had asked for donations of disinfectant wipes because of the large numbers of students attending the emergency classrooms, said Woodson, who coordinated Greenhill efforts in support of the displaced DISD students.
Scores of students in the Greenhill community have also been affected by the multiple tornadoes. Impacts range from traffic delays and power outages to demolished homes that will take months to be rebuilt.
In an email sent to the Greenhill community on Tuesday, Head of School Lee Hark said work was still underway "compiling and continuously updating a list of community members who have been impacted by the storm." Among the needs of families are help in moving and carpooling, he said. Greenhill Parents' Association President Kaitlin Prieur is directing volunteer needs, Hark wrote. She can be reached at (214)284-9664.
The school is also offering "academic and emotional support for your children," Hark wrote parents. "Divisional learning support personnel and counselors have prepared materials and resources for children, and teachers are providing personal support."
Dallas students displaced by weekend tornadoes on Thursday began returning to their respective schools, a day after  attending temporary classes at Loos Field House in Addison.
Leave a Comment
About the Contributor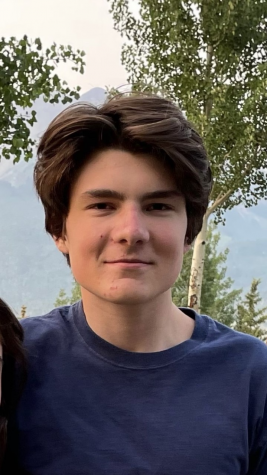 Jack Moses, Greenhill Today Editor


Hi I'm Jack Moses and I'm in 12th grade. I am the manager and editor for Greenhill Today as well as a staff writer for the Evergreen Online. In...