Alumni Award Recipients Recognized in Virtual Event
Greenhill will honor the recipients of its two alumni awards for 2020 in a live-streamed virtual event at 7 p.m. on Thursday, Oct. 22.
The Greenhill School Alumni Board announced the award winners in July, but the formal presentation of the honors and celebration of recipients will take place virtually as a result of COVID-19 pandemic restrictions.
Karen Rupert Toliver '84 is the 2020 Distinguished Alumna, the highest honor the school bestows on a graduate. Christopher I. Clark '89 is the recipient of the Alumni Service Award, created this year to honor a graduate for "outstanding service and dedication to the school."
Toliver's selection as 2020 Distinguished Alumna is the latest honor in a momentous year for the Greenhill graduate. In February, Toliver won an Oscar for Best Animated Short Film at the 92nd Academy Awards. Toliver was a co-producer of "Hair Love," which tells the story of an African-American father learning to style his daughter's textured hair. The film, which was written and directed by Matthew A. Cherry, was also released as a children's book last year and is being adapted as an HBO Max series.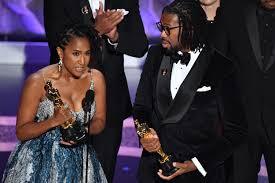 Toliver is the executive vice president of creative for Sony Pictures Animation, responsible for the creative supervision of upcoming features for the studio. She has previously been a production executive at Walt Disney Animation Studios. Her Hollywood resume includes work on films such as "Spiderman: Into the Spiderverse" and the Oscar-nominated "Ferdinand."
As a Greenhill student in the 1980s, Toliver performed in Fine Arts Department musicals and was a member of the Greenhill Singers, Director of Alumni Relations Katie Young said.
Thursday's event will be moderated by a former classmate of Toliver's, Michael Davis, also a 1984 graduate and Greenhill's 2010 Distinguished Alumnus. In 1988, Davis helped establish the Minority Information Center at the University of Texas at Austin, which aids minority students who are victims of racial stigma and animosity.
"I admired [Toliver] her greatly for her intellect, poise, and affability," Davis said in comments released by the alumni office. "It is no irony that 'Hair Love' would be her conveyance into history. Her journey is such a poignant example of the diversity that Greenhill enables, and her story is not unique."
Davis added, "Karen's story is one of transforming isolation and using it to fuel her ascendancy to make films that give sanctuary to millions. The ability to communicate with precision is something we learned at Greenhill."
Clark is being honored with the inaugural alumni service award because of his "strong loyalty to Greenhill, exceptional contributions of time and effort, and a personal commitment to the advancement of the School's mission," Young said in a news release.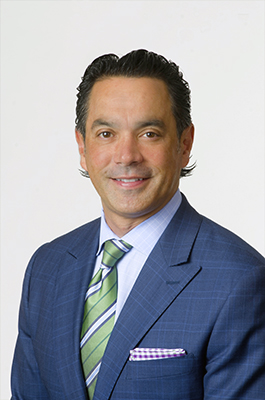 Since joining the Greenhill Alumni Board in 2003, Clark has served on every Board of Trustees committee. His contributions include developing the first full alumni board bylaws, chairing the Audit and Risk Management committee, which improved campus security, and serving a two-year term as Alumni Board president, Young said.
"Chris' thoughtful, insightful and fair-minded approach to some of Greenhill's most significant issues, together with his unstinting generosity and unwavering support for our school in so many ways, represent only a few of his many exceptional contributions to Greenhill," former Board of Trustees Chair Bruce Sostek said in the alumni office statement.
Award recipients are nominated by members of the Greenhill community, with final selections made by a committee of Greenhill Alumni Board members and school administrators, Young said.
Greenhill began its distinguished alumni award in 1985. Previous winners include Assistant Head of School Tom Perryman, members of the country music group Chicks (formerly the Dixie Chicks) and television producer Lesli Linka Glatter.
Thursday's event, which will feature a panel with the two honorees, is open to the Greenhill community. The registration link is accessible at: www.greenhill.org/alumni