Addressing Elections in the Classroom
Students and teachers alike have been waiting for days on the 2020 election results, anxious to see the country's direction for the next four years. The longevity and patience required have been at the forefront of their minds, posing challenges when it comes to the classroom at Greenhill.
This unprecedented election has played out over a long period of time due to mail-in and absentee ballots and problems inherent in the U.S. voting system.
"This is the first election during a pandemic, so I think it has stretched out more than most people would like," said Scott Cotton, Upper School history teacher. "But I think we were expecting it."
Discussions centering around this election have been underway for over two years, due to Democratic Party candidates campaigning for the primaries beginning in 2018. The country has been riddled with polarization, resulting in heavy media coverage of the 2020 election.
Many news sources, including CNN and the New York Times, on Saturday, Nov. 7 named Democrat Joe Biden the projected winner in the presidential race. But results have not been finalized due to legal challenges by Republican incumbent Donald Trump and mandatory ballot recounts, leaving U.S. voters—and Greenhill community members—without a final answer.
"My prevailing emotion on Saturday was a profound relief that the whole thing was over," Upper School History Department chair Amy Bresie said. "It has taken up a lot of emotional bandwidth."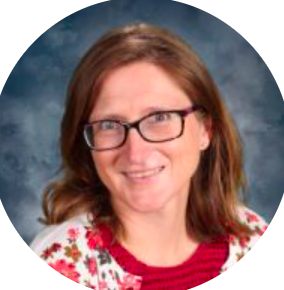 With the results still hanging, and with Trump alleging fraud and disputing a Biden victory, many people have been stressed over the past couple of weeks. Students and teachers have constantly been tracking news sites, refreshing pages for the latest update on the race.
"Sometimes, my students will even break news in the middle of class," Cotton said. "I'm learning and following the election right along with them."
Students have echoed worrisome feelings about the election, talking about all the different things that could go wrong.
"For me, the election has been a source of anxiety," sophomore Ryan Taffe said. "I'm particularly nervous about having a peaceful transfer of power."
History teachers have incorporated the election into their curriculum, given the historic nature of the event.
For the Advanced Placement (AP) Government class, the election fits into their curriculum. Students discussed voting systems for weeks leading up to the election. The students watched the election play out at the same time they were studying U.S. elections and exploring aspects of the U.S. system of government they were hearing about in the news.
"The goal for learning about the election is to reinforce what we studied about voting and ideology," Cotton said. "This is a perfect test case to see if what we studied plays out in the real world."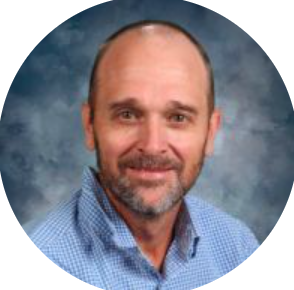 No matter the results, the election has already affected the Greenhill community in various ways.
"There have been some tensions between liberals and conservatives and other groups at Greenhill," said Bresie.  "My sincere hope is that we can find a way to heal some of those wounds, and to move forward in a way that is useful, to figure out a way to talk to one another and exchange ideas in a way that is helpful rather than hurtful."