A Steph into Hollywood: Kourtney Kardashian and Travis Barker Announce Their Engagement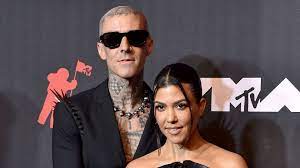 Reality star Kourtney Kardashian and drummer Travis Barker announced their engagement on Oct. 17.
Kardashian and Barker have been close friends since 2015 when they met through mutual friend Paris Hilton. They were seen going to dinner together and hanging out occasionally, but it was always thought to be platonic.
Rumors of romance didn't start up until January 2021 when Barker began commenting under Kardashian's social media posts more frequently. Soon after, in February 2021, the couple posted their first official post together on Instagram holding hands. This was enough to confirm their new status as a couple.
Over the past 6 months, their relationship has seemingly flourished. They frequently post on their social media, often pictured next to other couples, like Machine Gun Kelly and Megan Fox. They also go on a lot of family vacations with their children.
It came as no surprise to me that Barker proposed. The proposal took place on a beach in Montecito, California right by the water. The set-up was beautiful with an array of roses in the shape of a massive heart. It was accompanied by hundreds of candles and a huge diamond ring.
I like their relationship and am happy for Kardashian because of all that she's been through with her ex-boyfriend, Scott Disick. I love Disick and I think that he and Kardashian were soulmates, but I think it was a situation of the right person wrong time.
I am eager to see what becomes of Kardashian and Barker's relationship and excited for the wedding.