10th Annual Charity Fashion Show Raises Record Amount Despite Pandemic
On April 11, the 10th annual Greenhill Charity Fashion Show raised a record amount of money, despite obstacles faced as a result of the pandemic.
The fashion show took place at Cristi's Banquet Hall, an event venue in Famers Branch. This year, the decision was made to raise money for the Grant Halliburton Foundation, which supports teenage mental health by providing resources and raising awareness. Last year, the charity donated to Susan G. Komen, an organization that helps fight breast cancer.
The event was planned and organized by four chairs: two juniors, Claudia Hurst and Ellie Feldman, and two seniors, Abby Meyers and Sydney Horowitz. Additionally, about 70 Greenhill students were involved through modeling, volunteering, being stylists, or being photographers. The chairs were able to make the record-breaking amount of money for charity, over $22,000, by selling tickets while also hosting a raffle and bake sales.
"With COVID-19 and people being in isolation and in lockdown, it has been really hard for everybody, no matter your age," said Horowitz. "We all felt, as a collective group, that mental health was something that really needed to be supported."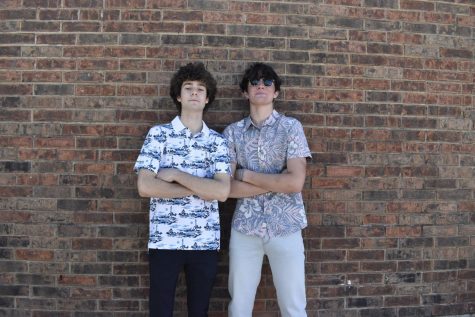 COVID-19 heavily impacted the event both in the planning and on the day of the fashion show as well. The show was initially scheduled to be in January. However, instead, event co-chairs started planning the event at that time, which caused the show to be postponed to April.
To prevent COVID-19 outbreaks, attendees had to complete wellness and temperature checks on the day of the fashion show.
"It was hard to fulfill that 10th show blowout that you really want to have while also keeping it safe," Horowitz said.
The pandemic also affected the models' preparation. In previous years, the models arrived early at the venue and got their hair and makeup done by professionals. This year, however, models had to do their own makeup. Student volunteers helped to style models' hair, but the models could opt out of that if they felt it wasn't safe.
Despite the complications the pandemic posed, the chairs and all students involved made a significant impact with the money they raised.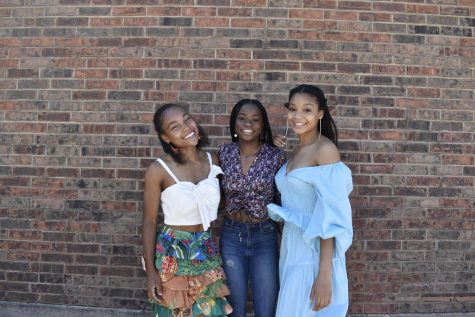 "I was not expecting it to be as much fun as it ended up being. I thought that I'd be very stressed because there were so many things going on," said Claudia Hurst, a junior event co-chair. "But the actual day was really fun, and I really enjoyed seeing all of our work being laid out in front of us."
And for some, like model Zoe Purdy, a senior at Greenhill, the annual fashion show brought a sense of normalcy.
"This year, with a lot of stuff being different, [the fashion show] is something that made the year feel like it usually does," Purdy said.