Profile: Catherine Manna, MS English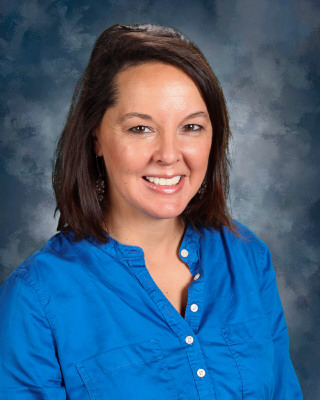 As a new sixth grade teacher, Catherine Manna hopes to inspire her students to fall in love with learning.
Manna taught at five schools before Greenhill, including the Episcopal School of Dallas and Lamplighter. She taught students from first through ninth grade.
She decided to take a break from teaching to open her own tutoring practice and help students with reading and writing. Manna did a lot of tutoring at Greenhill and fell in love with the school.
Manna says that as soon as she saw a job opening, she applied.
"It felt like home as soon as I was here," Manna said.
Manna says she has been impressed with how mature and independent the students are. She has also noticed how kind and helpful the Greenhill community is.
"I was in awe with the rich diversity of the campus," Manna said.
Manna says that Greenhill has the right combination of diversity, academic rigor, community and collaboration. She also says it has the best that a school can offer.
Manna has high goals as a teacher. She says she hopes to inspire her students by example.
"My favorite teachers, looking back, were the ones who weren't just dedicated to the subject matter, but the teachers who exhibited a great love of learning as well," Manna said. "That always inspired me."
Manna says that her favorite part of teaching at Greenhill is the collaboration among teachers.
"We are all very close and work hard to make sure that we're all on the same page," Manna said.
Although being a teacher is rewarding, it comes with its challenges.  For Manna, one of those challenges is turning off her work mode.
"When I go home, I keep working, late at night I'm still working, over the weekend I'm still working" Manna said.
Manna says that this is a challenge, because she is so dedicated to her students and wants them to get the most out of what she can offer.
In her free time, she enjoys spending time with her son and husband and playing pickleball, a game that combines tennis, table tennis, and badminton.
Manna says her time at Greenhill so far has been rewarding.
"I have loved getting to know my colleagues," Mann said. "Of course, it's been challenging, not just for new people, but for every teacher and student trying to adjust to all these changes. Our masks and social distancing requirements have been challenging, but I think we've learned how to manage with all of our limitations. I've been very appreciative of everyone's efforts."