Greenhill Celebrates 2019 Homecoming Pep Rally
On Friday, Oct. 18, all Greenhill students and faculty gathered in Phillips Gym to celebrate the Homecoming Pep Rally. To start off, the seniors performed their annual run-in.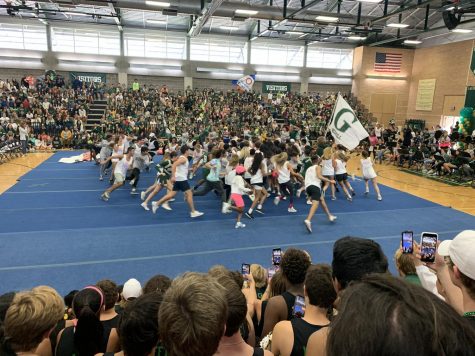 Next, the Homecoming Court, which consisted of 10 seniors elected by their class, was announced.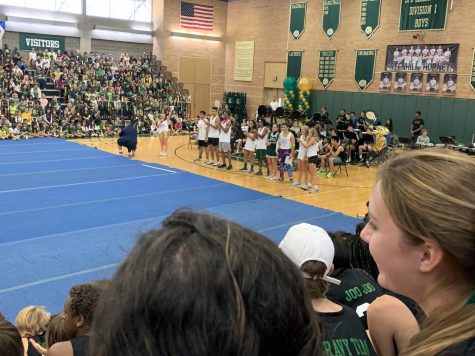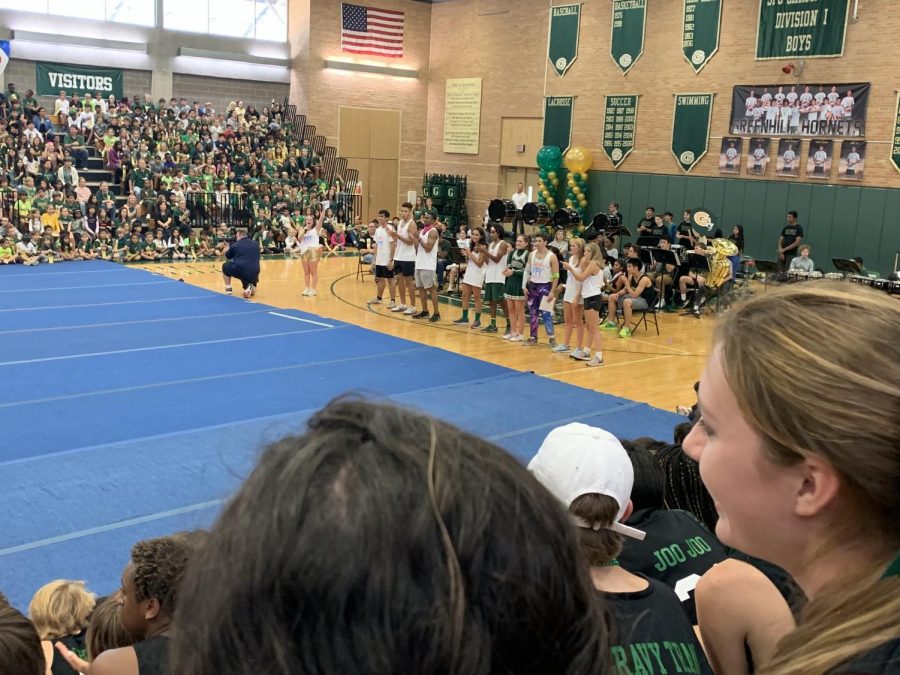 Then the cheerleaders riled up school spirit by leading the school in chants.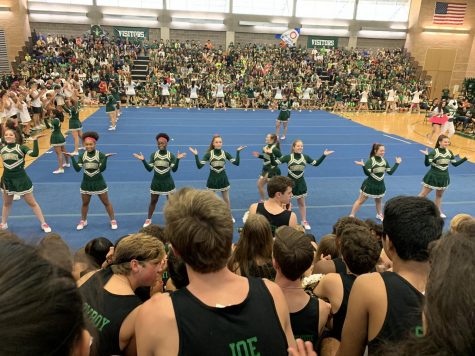 Next, the coaches of each fall sport, accompanied by their captains, talked about how their teams had done in their seasons so far and announced what times their homecoming games were at.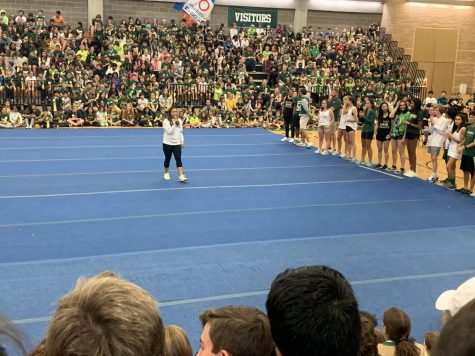 Following the sports announcements, the cheerleaders performed poms, where they spelled out the word HORNETS.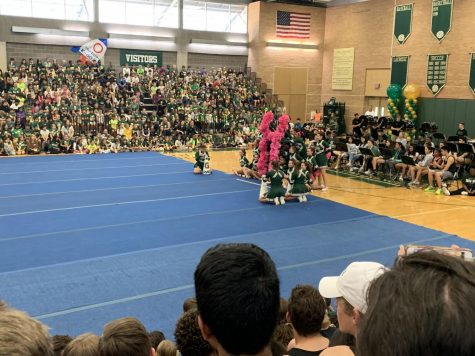 Then nine Lower and Middle School faculty members performed a dance and lip-sync performance.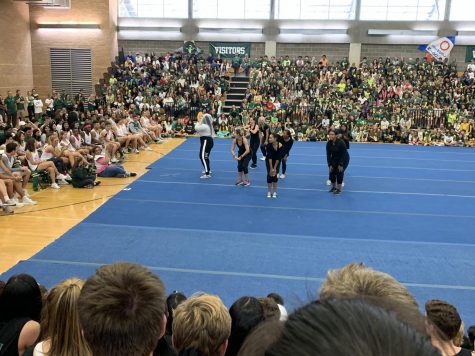 Following their performance was a performance by the Drum Line.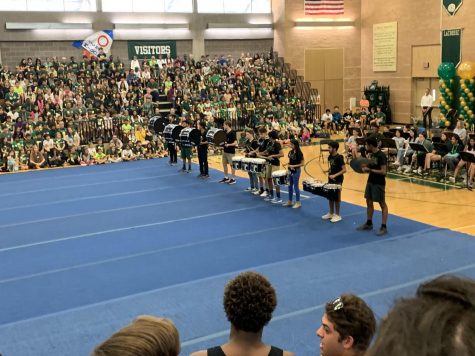 The pep rally ended with a performance by the cheerleaders. Following their performance, the band played the Fight Song and everyone left the gym to prepare for the games that evening.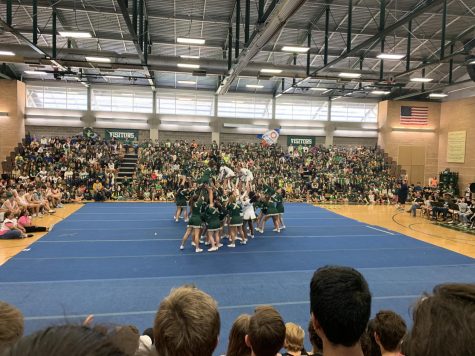 Leave a Comment