Youth and Government Team Finds Success at Recent Competition
On Saturday, Nov. 16, ten upper school students proudly represented Greenhill and the Semones Family YMCA at the YMCA Youth and Government District Competition. The event was hosted at Duncanville High School and over 1500 students from the area attended.
The Greenhill mock trial members who participated were Cian Collins, Kilo Kapumba, Aimee Stachowiak, Nicole Stachowiak, Raag Venkat, and Faith Williams. These students acted as attorneys and witnesses. Shreeya Madhavanur received Distinguished Delegate recognition for being one of the top speakers in Legislative.
The team also won three rounds, with a split decision in another round. The students are alternates for State YG which is very impressive for a first-year team.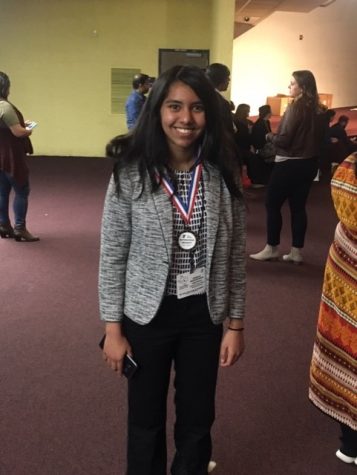 Four members participated in the Legislative division of competition, where they defended their own bills and debated the bills of other committee members throughout the day. Six members competed together in Mock Trial in a double-charge case of failure to yield to a pedestrian/ driving under the influence.  All of the legislators had their bills passed in the committee.
The bill authors had very interesting experiences at the competition. Eisha Hemchand's bill caption was an act requiring a background check prior to the transfer of a firearm between unlicensed individuals. Alexandria King described an act establishing Extreme Risk Laws. Another bill caption demonstrating an act to better regulate groundwater removal was made by Shreeya Madhavanur. Lastly, Makayla Wu defined an act advancing Texas public education standards, focusing on issues related to achievement and student support.
The team did an amazing job this past weekend and we can't wait to see what else they accomplish!
Leave a Comment