Julian Balestri Serves as Head of School For The Day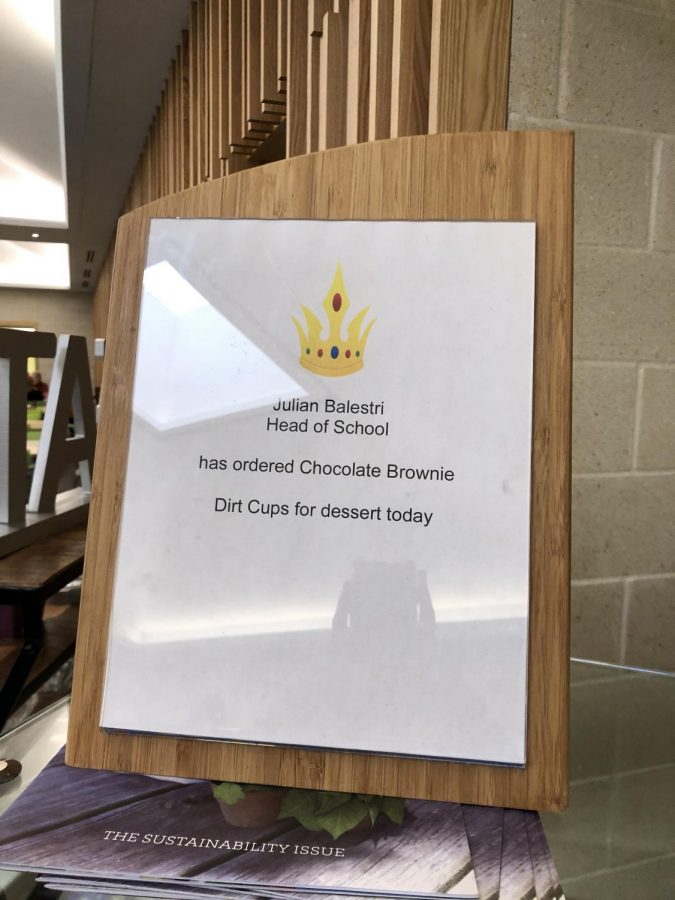 Every year, one student is able to experience what it is like to run Greenhill by winning Head of School for a Day at the Greenhill Gala. This year's winner, seventh grader Julian Balestri, performed his duties on Halloween.
Balestri's day as Head of School began by watching the varsity football team's early morning practice and sending an email to Greenhill faculty and staff.
In his email, Balestri wrote:
"There are some changes that I think we should put our heads together and think about like "Bring Your Pet to School Day" (might need to work out the cat vs dog details). Also, changing winter break to 3 weeks instead of 2 because it would take a lot of stress off the faculty and staff, much less the students. Finally, I have put donuts in the lower school, middle school, and upper school teacher lounges to help you enjoy and contemplate my ideas. (BTW this was not bribery but…)"
Balestri later read a story to the Pre-K students, attended various classes throughout Upper School and appeared in the Greenhill Halloween parade as Head of School Lee Hark.
Balestri could be seen parading around campus with a cardboard desk in front of him during the parade. The desk featured a Greenhill mug, pencils and paper, and a name plaque.
So what was the day's highlight for Balestri?
"My favorite part of today was being able to send an email to all of the Greenhill staff members, proposing either a three-week-long winter break or a Bring Your Pet to School Day," Balestri said.
View Comments (1)