Greenhill Strings Musicians Accepted into TMEA Region 20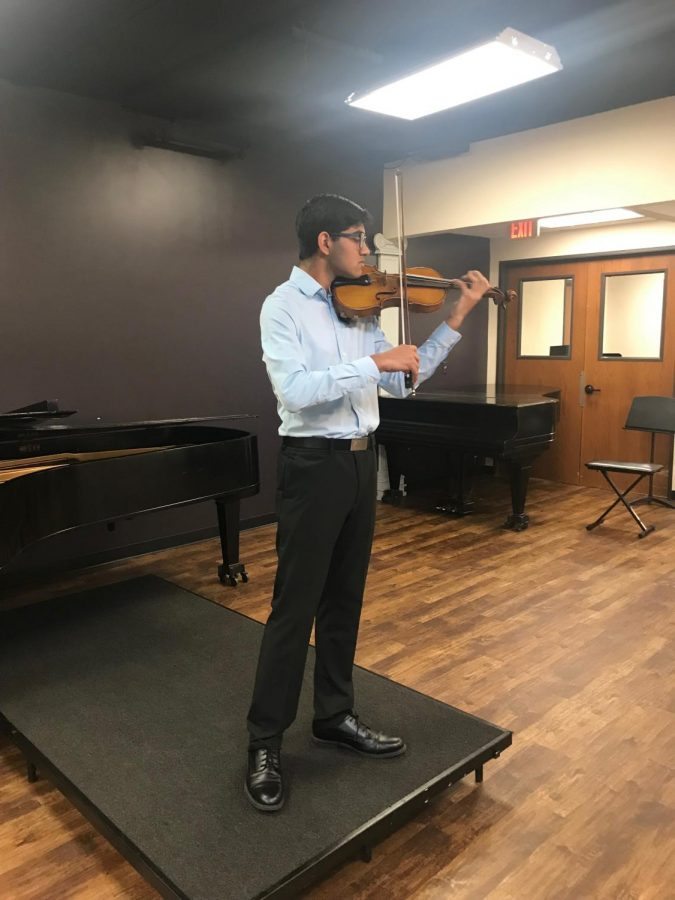 Several Greenhill Strings musicians were accepted to the Texas Music Educators Association (TMEA) Region 20 after their auditions on Saturday, Oct. 13. TMEA Region 20 selects from a pool of hundreds of public and private school students in Region 20 (Dallas-area). Accepted students will have three rehearsals leading up to a performance on November 16that Molina High School.
Thirteen Greenhill students were accepted into the program. In the Concert Orchestra: Aaron Kuang- First chair, cello. In the Philharmonic Orchestra: Varun Mukund – First Violin, 2nd chair; Myra Puri – Second Violin, 1st chair; David Lee – Second Violin, 9th chair; Sherry Zhang – Cello, 6th chair; Jackson Zhang – Cello, 11th chair; Asha Blewett – Bass, 5th chair. In Symphonic Orchestra: Sophia Mohamed – First Violin, 7th chair. In HS Honors Orchestra: Pranav Mukund – First Violin, 10th chair; Kaylee Chien – First Violin, 19th chair; Shruti Siva – Second Violin, 20th chair; Angela An – Cello, 3rd chair; Christopher Dycus – Cello 8th chair. All HS Honors Orchestra participants are eligible to audition for All-State.
Leave a Comment