Greenhill Celebrates Diwali
Greenhill makes an effort to showcase many different religions, and that was the case  with the school's celebration of the Hindu festival of Diwali.
Diwali is the Hindu festival of lights, celebrating the spiritual victory of light over darkness or good defeating evil.
Many families celebrate Diwali in different ways. Celebrations often fall anytime between the night before Diwali (Choti Diwali) to five days afterward.
This year, the day of Diwali fell on Sunday, Oct. 27.
There are many decorations spread out in the lobbies of the Lower, Middle, and Upper School. Many students and teachers chose to wear traditional costumes to celebrate Diwali. Even non-Hindu teachers showed their support for the holiday and religion by Indian outfits such as saris.
"I like [non-Hindu teachers wearing saris]," sophomore Pranav Mukund said. "It shows that Greenhill is making steps in the right direction of educating students and teachers about religious holidays and is increasing the diversity at Greenhill."
Leave a Comment
About the Contributor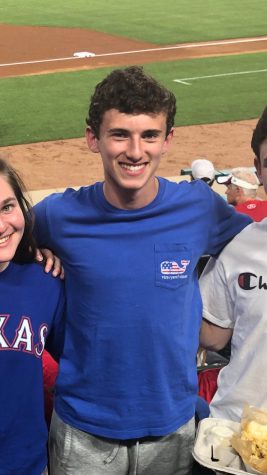 Spencer Jacobs, Editor-in-Chief
Hi! I'm Spencer Jacobs and I'm a senior. I've gone to Greenhill since 4th grade. I love to play soccer and golf. I'm very excited to be Edior-in-Chief...