Varsity Girls Basketball Take Home an SPC Win
With .3 seconds left, Episcopal of Houston was down three points and was about to inbound the ball. The student section was eagerly waiting to hear the final buzzer sound. EHS inbounded the ball and took a 3 point shot to try and tie the game. The shot went in, but the buzzer sounded right before the shot went it.
Both teams met at center court to shake hands and congratulate each other on a well-played season. After the last players shook hands, the Greenhill student section erupted and stormed the court. Fans and players jumped in circles chanting, "SPC…SPC…SPC!!!"
On Saturday, January, 15 the Varsity Girls Basketball team finished their undefeated season with an SPC championship win. They beat the Episcopal School of Houston with a final score of 43-40. The team was led by captain Kionce Woods. The game went back and forth in an intense fourth quarter. However, after clutch free throws and solid defense, the Hornets were able to come away with the win.
The five starters from the Greenhill team played the majority of the game with seniors Kaiti Ness, Kionce Woods and Brooke Webster. Junior Kati Gibson was among the starters, as was sophomore Mia Ness.
"Winning the championship was one of the most exciting things that have happened in high school. We set our minds on this goal early in the season and worked tirelessly to achieve this goal… and it paid off," said Junior Lucy Sayah.
Hopefully next week, you will be able to catch some players and coaches on the official 4141 podcast.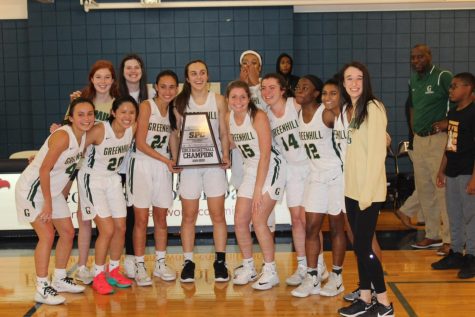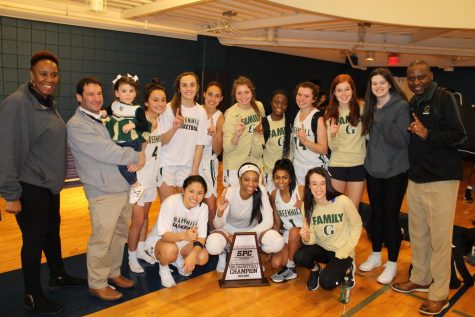 Leave a Comment