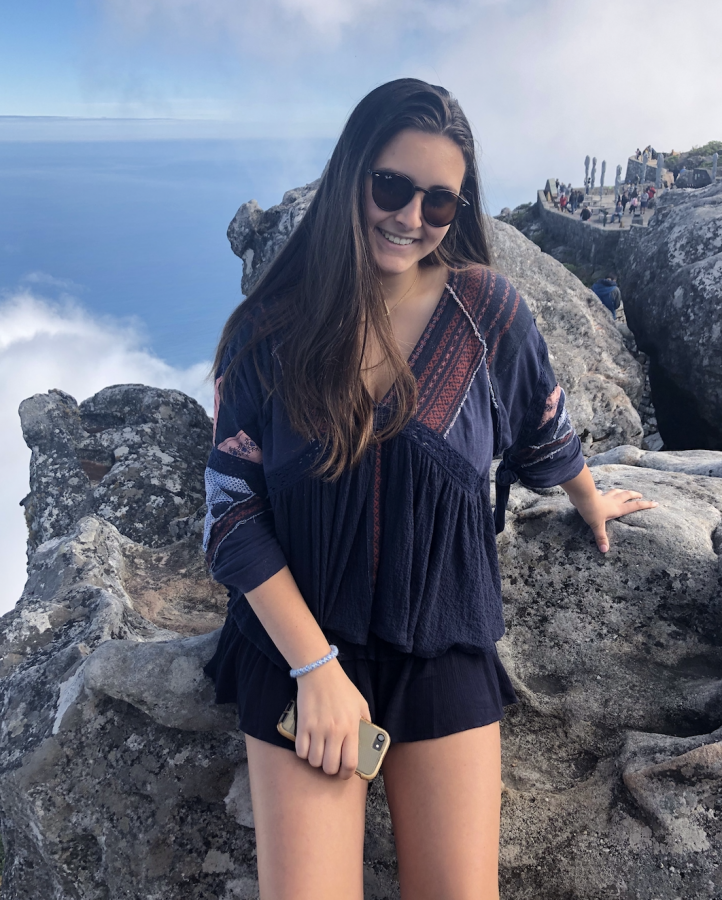 I am a current senior and the News Editor for The
Evergreen Online.
I love being a part of The
Evergreen
because it has connected me with so many new people across campus and lets me have conversations I would not normally have. In my free time, I love going for walks and talking all things Bachelor.
Emma Light, News Editor
Dec 18, 2020

Christmas Movies Review

(Story)

Dec 10, 2020

Fall Production: From "The Exonerated" to "Race, Fire, Children and Wives"

(Story)

Nov 06, 2020

25 Questions with Math Teacher Ahmed Najm

(Story)

Nov 05, 2020

Homecoming Spirit Day 2: Crazy Hat Day

(Story)

Sep 19, 2020

Update: A Look at the Return to Campus in September

(Story)

Sep 17, 2020

Senior Kate Marano Commits to Play Division I Lacrosse Amid Covid-19 Pandemic

(Story)

Sep 02, 2020

Greenhill Announces A Return to Campus in September

(Story)

Mar 12, 2020

Surviving Coronavirus 101

(Story)

Mar 09, 2020

25 questions with Assistant Head of School Tom Perryman

(Story)

Feb 14, 2020

What to Watch on Valentine's Day?

(Story)

Feb 11, 2020

25 questions with Upper School English Teacher Jacob Rivers

(Story)

Jan 21, 2020

A Semester in the Big Apple

(Story)

Dec 17, 2019

Social Class in Literature

(Story)

Nov 25, 2019
Nov 21, 2019

25 questions with Upper School Science Teacher Michael Haskins

(Story)

Nov 20, 2019

Quiz Bowl Team Competes at Parish

(Story)

Nov 14, 2019

First Trimester Comes to a Close

(Story)

Nov 11, 2019
Oct 20, 2019

Homecoming Week Day 4

(Story)

Oct 17, 2019

Homecoming Week Day 3

(Story)

Oct 15, 2019

Homecoming Week Day 2

(Story)