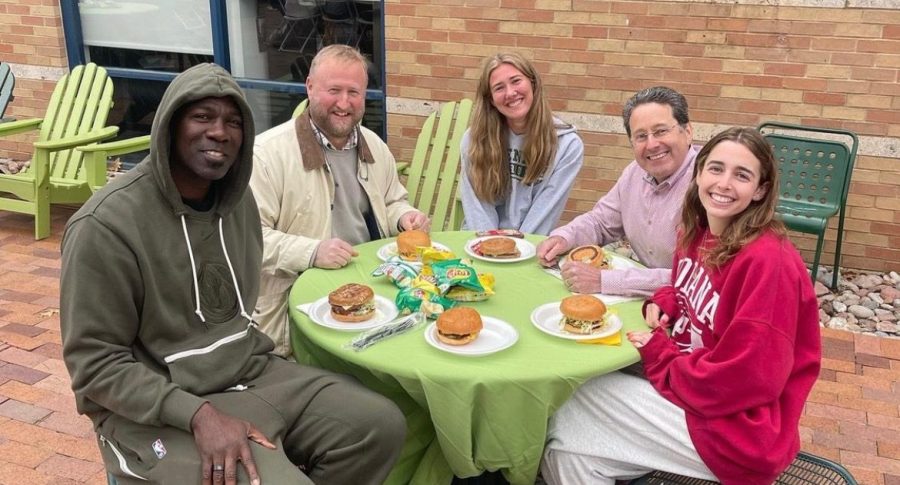 Photo by Mikah Finley
On March 22, Greenhill School will hold its annual Senior Dad's and Special Friend's Cookout from 1 to 2 p.m. in the Upper School Courtyard.
The cookout will allow seniors and their dads or guardians to spend time together before they graduate in May. 
While the tradition is only for dads and special friends and their senior class children, there will be a Mom's and Special Friend's Brunch on a separate occasion. 
Greenhill has hosted a large number of senior events in March besides the cookout such as the Senior Car Wash and Hornet Night. This year the cookout is being organized by Head Senior Parent Volunteer Linda Wimberly, Upper School Dean of Students Jack Oros, Senior Class Dean April Burns and other parent volunteers. 
Last year, the cookout was held in the Phillips Gym, and the previous year the event was canceled due to COVID-19. Due to the low rates of COVID-19 cases in the Upper School, the event will take place in the Upper School Courtyard in between Upper School North and Upper School South.