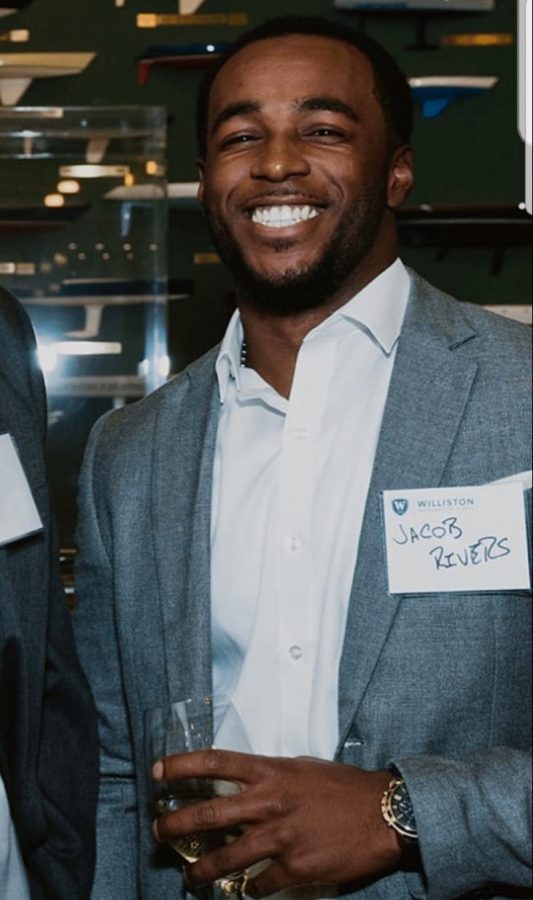 What is your favorite tv show?  
Black Jesus 
What is your favorite song?
Ultra-Light Beam
Dream Job? 
Teaching entrepreneur 
What is your favorite food? 
My mom's Thanksgiving meals
What is your favorite sport? 
Football 
Favorite book to teach?  
Great Gatsby
Favorite book to read?
 Moby Dick
What is it like being a coach and teacher? 
There are certain things in a coaching position that I say and do and certain things I do as a teacher. I keep them pretty separate.
Favorite word? 
Remembering 
Favorite class, that you teach?
All of them!
Favorite drink? 
Water 
Favorite Movie?
Lion King
Favorite ice cream flavor?
 Cookies and Cream 
If you could have dinner with one person dead or alive who would it be?
 Dave Chappelle
Most embarrassing things you have done at Greenhill?
Pre-game dances on the football field
Favorite season?
Spring 
Favorite place you have traveled? 
South Africa 
Favorite holiday? 
Thanksgiving 
Puppies or Kittens? 
Puppies 
Favorite restaurant in Dallas?  
Taco Cabana
What's your secret talent?
Conversation
Pet peeve from students?
When they blame me for things they did not do
Would you rather be able to breathe underwater or fly?
 Fly 
Favorite thing about Greenhill? 
Tom Perryman
If you could travel to one place? 
Stay in an igloo and see the Northern Lights