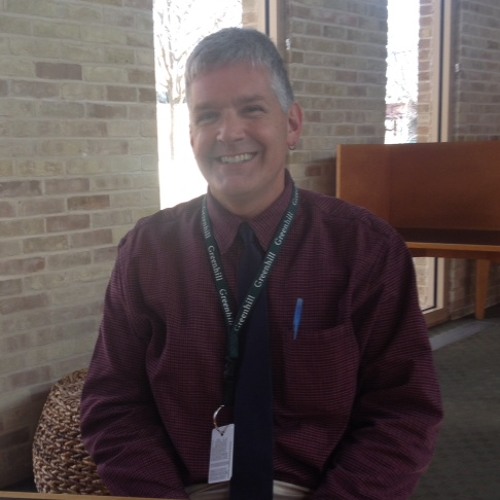 What is your favorite movie? 
Sound of Music, Brokeback Mountain
What is your favorite color?
Blue 
What is your favorite food?
Bacon, Mom's cornbread 
What is your most embarrassing memory at Greenhill?
When I was in the fifth grade, I mispronounced my line during the The Twelve Days of Christmas song
What is your biggest pet peeve? 
When students walk by trash and do not pick it up 
Which teacher have you known the longest?
Middle School English teacher Susan Bauman 
Favorite class you teach? 
Social Justice Poetry
Do you have any pets? 
No 
When did you get your ear pierced?
1999
Favorite book?
Lonesome Dove
Favorite sport?
Football 
3 things you cannot live without?
Family 
Books 
Joy 
Favorite place on the hill? 
Creek or Rose hall 
Favorite Word?
Myriad
Favorite grade? 
11 
Favorite Greenhill tradition? 
Founders Day 
Favorite ice cream?
Peppermint or Vanilla 
Puppies or Kittens? 
Puppies 
Favorite place you have traveled? 
Crested Butte or Big Bend 
Favorite season? 
Fall 
Favorite day of the week? 
Saturday
Favorite juice?
Orange Juice 
Favorite TV show? 
SNL 
Favorite subject? 
History 
Dead or alive who would you have dinner with?
My dad or Barack Obama